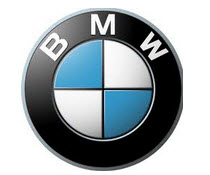 Conoce tu coche marca BMW 135i Coupe Sport Coupe
Conocer los detalles técnicos de tu vehículo es muy importante. No solo la apariencia de tu automóvil es esencial; conocerlo por dentro es fundamental, pues esta información garantiza la satisfaccion de la inversión que se va a realizar.
En esta artículo podrás conocer detalladamente la ficha técnica del coche de la marca
BMW 135i Coupe Sport Coupe
, además imágenes y
videos
.
Ficha técnica del vehículo marca BMW 135i Coupe Sport Coupe
Un vehículo bonito no es suficiente, las especificaciones técnicas o fichas técnicas permiten conocer ampliamente la composición y desempeño que posee el vehículo. Detalles de la ficha técnica del auto marca
BMW 135i Coupe Sport Coupe
:


Fabricante: BMW
Modelo: 135i Coupe Sport
Año de fabricación: 2009
Categoría: Familiar
Motor: 2979 ccm (180.87 pulgadas cúbicas)
Tipo de motor: en-linea, 6-cyl
Válvulas por cilindro: 4
Potencia máxima: 306.00 PS (223,88 kW or 300,49 HP) at 6000 Rev. por min.
Torque máximo: 400.00 Nm (40,60 kgf-m or 293,53 ft.lbs) at 1300 Rev. por min.
Diámetro pistón x longitud movimiento: 89.6 x 84.0 mm (3,48 x 3.3 pulgadas)
Compresión: 10.2:1
Máxima velocidad: 250.0 km/h (154,52 mph)
Combustible: Gasolina
Transmisión: Manual, 6-velocidades
Relación potencia/peso: 0.2318 PS/kg
0 100 km h 0 62 mph: 5.6 segundos
Tracción: Trasera
Número de asientos: 4
Espacio para pasajeros: 2803 litros (737,30 galones)
Número de puertas: 3
Llantas frontales: 205/55-R16
Chasis: Coupe
Emisión de CO2: 283.0 g/km
Perímetro de giro: 12 m (450,54 pulgadas)
Peso del vehículo: 1320 kg (2895,55 libras)
Capacidad de remolque: 635 kg (1392,90 libras)
Longitud del vehículo: 4370 mm (171,14 pulgadas)
Ancho del vehículo: 1410 mm (55,22 pulgadas)
Altura del vehículo: 1760 mm (68,95 pulgadas)
Peso máximo del vehículo con carga: 1560 kg (3422,00 libras)
Distancia entre ejes: 2670 mm (104,57 pulgadas)
Tipo de frenos delanteros: Discos Ventilados
Tipo de frenos traseros: Discos Ventilados
Espacio para carga: 370 litros (97,51 galones)
Lubricación: Wet sump
Coeficiente de arrastre aerodinámico: 0.3
Rendimiento del combustible mixto: 9.6 litros/100 km (24,38 millas por galón)
Capacidad máxima del tanque de combustible: 53.0 litros (13,93 galones)

Galería de imágenes del coche marca BMW 135i Coupe Sport Coupe
Visita la galería de imágenes del coche de la marca
BMW 135i Coupe Sport Coupe
. Haz click en cada foto para verla más grande y comparte tus imágenes favoritas.

Galería de videos del auto de la Marca BMW 135i Coupe Sport Coupe
Por lo general los videos del vehículo son publicidad que se muestra por cada marca, esto permite visualizar el carro en movimiento y en algunos de los casos, en los videos también se describen los accesorios que contiene cada automóvil.
Visualiza algunos videos del coche de la Marca BMW 135i Coupe Sport Coupe:
2010 BMW 135i M-Sport Coupe Start-Up and Full Vehicle Tour
I was at the BMW showroom a few days ago to check out the cars for the BMW Innovation Day, an upcoming event organised by BMW Malaysia. Since this ...
DOGFIGHT PORSCHE CAYMAN v BMW 135i COUPE
Tiff Needell and Jason Plato put the Porsche Cayman and BMW 135i Coupe through their paces.
BMW 1M Coupé Exhaust Sound - Start Up and Full Details!!
HD Video By NM2255: 2012 Bmw 1 Series M Coupé!! Full interior, exterior details and cold start up with some little revs! six inline twin turbo engine! "Like" my ...
2008/08 BMW Performance 135i M Sport Coupe Auto - £21,950 - www.SUprestige.com
Full BMW Performance Kit, Pro Nav, DSP Stereo, Adaptive Xenons, Folding Mirrors, Privacy Glass, Electric Heated Seats, Bluetooth, BMW Performance 19's ...
BMW 135i Coupe Flexor Przegląd | NFS World
G3AN-6XGU-4WMV-SZ9G oto kod na BMW Flexor. Samochód nie jest najgorszy i posiada wiele zalet. Powiem wam w filmie, na jaki trybie najlepiej nim jeździć.
BMW 1 Series M Coupe review - Auto Express
Full review: http://www.autoexpress.co.uk/carreviews/firstdrives/266848/bmw_1series_m_coup.html#ixzz1Mt2wVTdl Auto Express gets behind the wheel of ...
JP Performance - BMW 1er M Coupé
Jean Pierre Kraemer / JP Performance GmbH - zwei Begriffe die für Spaß, Leistung, Power, freche Sprüche, schnelle Autos, Turbotechnik, Turboumbauten, ...
BMW 135i Coupe
BMW 135i Coupe - acceleration.
Roadfly.com - 2008 BMW 1 Series 135i Coupe
Video car preview of the brand new 2008 BMW 1 Series 135i Coupe. For car reviews, videos, and one of the oldest and largest car communities on the Internet ...
BMW 1 Series M Coupe vs BMW M3
To the M badge faithful, the BMW 1 Series M Coupe signals a return to form. But is it? Benchmarking the 1M against an M3 would seem the perfect way to find ...
Redesigned 2012 BMW 135i Coupe Exterior and Interior Design
http://www.eurocarnews.com - BMW Group USA - The innovative interior design incorporates high-quality and sophisticated trim elements with luxurious ...
Chicago Cars Direct Presents a 2011 BMW 135i M-Sport Coupe. Black/Beige. #M10863
BLACK/BEIGE 135i WITH AN ORIGINAL FACTORY MSRP OF $41375! LOADED WITH THE: BMW NAVIGATION SYSTEM (Originally $2100.00), M-SPORT PKG ...
BMW 135i Coupe sound and acceleration
Da vi skulle lave en læserbil-artikel med anders og sin BMW 135i Coupe, var han så venlig at lade os filme et par klip med lidt lyd og acceleration. Det har vi her ...
2013 BMW 135i COUPE
2013 BMW 135i COUPE CALL RICK TODAY TO BUY THIS NEAT SPORT COUPE AT 256 508 0799.
BMW M 135i : 0-260 km/h (Motorsport)
Embarquez pour une vitesse maxi à bord de la nouvelle BMW Serie 1 M 135i. Moteur : 6 en ligne Turbo Cylindrée : 2 979 cm3 Puissance maxi : 320 à 5 800 ...
Sportec BMW 135i: 1er M Coupé Umbau mit 375 PS
Was mal ein "stinknormaler" BMW 135i war, ist dank Sportec und Cartech nun irgendwo zwischen aufgemotztem 1er M Coupé und einem BMW 2002 turbo ...
BMW 135i Performance Exhaust Sound
Facebook page: https://www.facebook.com/CarEmotionHD Part 2: http://youtu.be/uP5vv08Wg3U BMW 135i GoPro Sound: ...
BMW 135i timed 0-Max Speedo on the Autobahn
135i Coupe E82 Stock N54 Bi-Turbo 306PS.
Driving a BMW 135i Coupe on the Autobahn (from BMW on Demand at BMW Welt, Munich)
When we were in Munich, Jason and I visited the BMW Welt. Something they have there is BMW on Demand, which is an hourly rental service for their cars.
2011 BMW 135i DCT Test Drive Review
Read the review I published on BMWBLOG here: http://www.bmwblog.com/2011/04/27/bmwblog-review-2011-bmw-135i-coupe-with-dct/ # Sony Cyber-shot ...
Fifth Gear- BMW 1series Coupe VS.Porsche Cayman DOG FIGHT!!!
A Cool video in witch the beemer dog fights the porsche, do you know who's gona win? think again... Tiff VS Jason Plato.
Need For Speed World: Re-visited #40 (BMW 135i Coupe)
For our 4-year anniversary, the Easy chaps gave us a universal code to the BMW 135i "Flexor" Edition. Despite the fact that most habitual racers might stash it in ...
Chicago Cars Direct Presents a 2011 BMW 135i Coupe - Black/Tan. #M09478
135i COUPE IN EXCELLENT CONDITION WITH AN ORIGINAL FACTORY MSRP OF $42950! LOADED WITH THE: PREMIUM PACKAGE (Originally $1950.00), ...
BMW M5 E60 vs BMW 135i Coupe Drag Race Viertelmeile Rennen Acceleration Sound Beschleunigungsrennen
1/4 Mile Drag Race! Best BMW Onboard Video : http://youtu.be/sx-s4RveoOU M5 E60 Acceleration Sound : http://youtu.be/kUvPLcb95E0 M3 E92 vs C63 AMG ...
BMW 1er Coupé / 135i High Performance
Das neue 1er Coupé. Verdichtete 1ntensität. Seine Herkunft offenbart sich im Desing. In seinen muskolösen Flanken, den rahmenlosen Türen und der ...

Observaciones y Comentarios del auto Marca BMW 135i Coupe Sport Coupe
Crees que el BMW 135i Coupe Sport Coupe es un buen vehículo? Si crees que este es un buen carro, que es de buena calidad, y que es muy económico para quien lo quiera adquirir... por favor compártenos tus comentarios acerca del BMW 135i Coupe Sport Coupe.
Puedes encontrar este artículo en los buscadores con los términos:
bmw 135i m ficha tecnica
bmw 135i m sport ficha tecnica
bmw 135im ficha tecnica
bmw 135i 2012 ficha tecnica
bmw 135i 2012 interior
ver como se fabrica un bmw 135 i m
ficha tecnica de bmw 135im sport
ficha tecnica bmw 135 m
También podría interesarte: