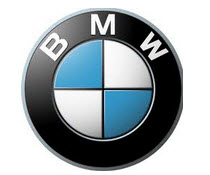 Conoce tu coche marca BMW 540i
Una de las condiciones necesarias a la hora de comprar o adquirir vehículo es que cumpla con las caracteristicas deseadas. Conoce detalladamente las especificaciones técnicas del auto de la marca
BMW 540i
, y a demás algunas imágenes y videos. 
Ficha técnica del vehículo marca BMW 540i
Las fichas técnicas son pequeños resúmenes en donde se describen diferentes procesos y/o tecnologías aplicadas al carro Estas fichas están en función de la demanda y buscan brindar información concreta del coche.
Detalles de la ficha técnica del carro marca
BMW 540i
:


Fabricante: BMW
Modelo: 540i
Año de fabricación: 1999
Categoría: Grande / Carros de Lujo
Ubicación del motor: Delantera
Motor: 4398 ccm (267.03 pulgadas cúbicas)
Tipo de motor: V8
Válvulas por cilindro: 4
Potencia máxima: 286.00 PS (208,95 kW or 280,59 HP) at 7400 Rev. por min.
Torque máximo: 439.34 Nm (44,58 kgf-m or 322,48 ft.lbs)
Compresión: 10.0:1
Transmisión: Manual, 6-velocidades
Relación potencia/peso: 0.1615 PS/kg
Tracción: Trasera
Número de asientos: 4
Espacio para pasajeros: 4590 litros (1206,94 galones)
Llantas frontales: 225/50-R17
Llantas traseras: 225/45-R17
Peso del vehículo: 1771 kg (3884,88 libras)
Longitud del vehículo: 4780 mm (187,26 pulgadas)
Ancho del vehículo: 1810 mm (70,94 pulgadas)
Altura del vehículo: 1440 mm (56,42 pulgadas)
Distancia entre ejes: 2840 mm (111,24 pulgadas)
Tipo de frenos delanteros: Discos
Tipo de frenos traseros: Discos

Galería de imágenes del carro marca BMW 540i
Visita la galería de imágenes del automóvil de la marca
BMW 540i
. Haz click en cada foto para verla más grande y comparte tus imágenes favoritas.
Galeria de videos del automovil Marca BMW 540i
La mas completa galeria de videos del vehiculo Marca BMW 540i
BMW 540i

1998 BMW 540i V8 E39 Start Up, Quick Tour, & Rev With Exhaust View - 170K
1998 BMW 540i E39 My Fan page: https://www.facebook.com/pages/Intechdude300/294626333932309 2theRedline fan page ...
BMW 540i acceleration 80-180km/h + 170-230km/h
TECHNISCHE SPECIFICATIES (NL) brandstof: benzine+LPG km-stand: 310.000 MOTOR cilinder: V8 kleppen per cilinder: 4 cilinderinhoud: 4398 cc boring x ...
Thoughts on BMW E39 540i/6 Vs. M5
Check out our sister E39Source website: http://www.E39Source.com BMW E65Source: http://www.youtube.com/E65Source.
MotorTrend Television E39 BMW 540i test
This is a short video from 1997 that I have been saving until I had a chance to buy one of these.
BMW 540i M-Sport 6spd - Acceleration and Driving
2001 BMW 540i M-Sport with 91k.
BMW E39 540i LSD Test + sound, burnout & donuts
Custom LSD differential from E39 M5, 40%, 3,45. Short burnout on 1st 2nd and 3rd gear :) Czyli małe upalanko !
BMW 540i V8 e34 drifting - Molinella 2014
Website: http://www.italiansupercar.net Facebook: http://www.facebook.com/Italiansupercar Google+: http://google.com/+Italiansupercarvideo The great driver ...
BMW e39 540i mit Auspuffklappe paar Fahr eindrücke
Paar Fahr eindrücke vom Innenraum meines 540i mit Auspuffklappen Hier gibt es noch mehr: https://www.youtube.com/watch?v=5k_fbaQ58IM ...
BMW 5-Series 540i vs Jaguar XJ8 Comparison (2000)
Richard Hammond puts two big executive cars through a tough test - they are the BMW 5-Series 540i and the Jaguar XJ8. Both of the cars are in a similar price ...
BMW 740iL 540i Engine Diagram Maintenance M62tu 4.4 Vanos
If you are the proud owner of a bmw 5-series 540i or 740iL, then you will enjoy this video. We go ahead and show you removal process of top end of engine ...
BMW 540I M-sport Enhancement Detail
Detailing 101 Wheels got optimum powerclean 3:1, Wolfs de-ionzer, Stoners tarminator, various brushes, Kranzle k1120T powerwasher Paint Foam with ...
Nissan 370z vs Bmw 540i

Vídeo de uma linda BMW 540i 1997
Vídeo de uma BMW 540i 1996/1997 com míseros 37 mil km.
Modified BMW E34 540i - (Big Tujunga) One Take
The E34 is unquestionably one of BMW's handsomest designs, and it has aged remarkably well. This 1995 540i features the 4.0L V8 engine mated to a manual ...
Loud BMW 540i E39 V8 acceleration sound
Loud BMW 540i E39 V8 acceleration sound 2002 BMW 540i/6 (http://www.youtube.com/watch?v=EJ8K5tl6UXw) by http://www.youtube.com/user/01170154 ...
BMW E39(540i) Тест-драйв.Anton Avtoman.
Соблюдайте правила дорожного движения! http://vk.com/id132523895 Добавляйтесь в друзья!) http://www.facebook.com/anton.vorotnikov https://plus.g...
BMW E39 Forum V8 Treffen ( Dr.Cell 540i )
E39-Forum.de V8 Treffen (Meeting) BMW E39 540i - 286PS - M62B44 Bj. 08/1998 (Vorfacelift) (prefacelift) Auspuffanlage: 200cpi Rennkats, MSD bearbeitet ...
BMW E36 M3 3.0 vs BMW E39 540i Rolling
BMW E36 M3 3.0 (AvusBlue) Driver: #01 Mustafa ILHAN Car Spec's: (286Hp) SuperSprint CAT Back Exhaust. BMW E39 540i (White) Driver: #44 Mehmet ...
(HD) Decatted BMW 540i - Lovely V8 Sound !!
One of the coolest BMW´s ever !! Rate, Comment or Subscribe, Please.
Реальная динамика BMW 540i (e39 1997г.).Anton Avtoman.
http://vk.com/antonavtoman Добавляйтесь в друзья!) http://www.facebook.com/anton.vorotnikov.
2003 BMW 540i SPORTS PACKAGE - Test Drive & Walk Around by Viva Las Vegas Autos
to contact us with sales questions visit http://www.vivalasvegasautos.com To view our blog, go to http://vivalvautos.blogspot.com.
Engine whine/whistle noise from E39 BMW 540i V8: Crankcase Ventilation Valve Fix!
A common problem on the 4.4L V8 BMW engine found in E38, E39 BMW's is a loud whining or whistling noise coming from the engine. The culprit is usually the ...
Bmw 530d E39 vs 540i E39 Drag Race
Bmw 530d E39 vs 540i E39 Drag Race.
Andres' 2000 BMW 540i/6 Introduction
E39Source WEBSITE: http://www.E39Source.com BMW M3Source: http://www.youtube.com/E65Source BMW E46Source: ...
Comentarios del auto Marca BMW 540i
Déjanos tus impresiones acerca del tema tratado BMW 540i. Serán muy útiles para mejorar nuestro portal.
Puedes encontrar este artículo en los buscadores con los términos:
bmw 540i 1999 ficha tecnica
bmw 540i 2000 ficha tecnica
ficha tecnica bmw 540i 1999
bmw 540 i ficha tecnica
ficha tecnica bmw 540i 2000
bmw 540ia ficha tecnica
bmw 540i 1999
bmw 540i año 1999 ficha tecnica
También podría interesarte: