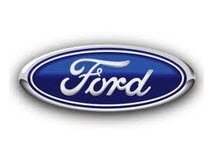 Conoce tu vehículo marca Ford Mustang 3.8
Una de las condiciones necesarias a la hora de comprar o adquirir automóvil es que cumpla con las caracteristicas deseadas. Conoce detalladamente las especificaciones técnicas del auto de la marca Ford Mustang 3.8, y a demás algunas imágenes y videos. 
Ficha técnica del automóvil marca Ford Mustang 3.8
Las fichas técnicas son pequeños resúmenes en donde se describen diferentes procesos y/o tecnologías aplicadas al carro Estas fichas están en función de la demanda y buscan brindar información concreta del carro.
Detalles de la ficha técnica del auto marca Ford Mustang 3.8:


Fabricante: Ford
Modelo: Mustang 3.8
Año de fabricación: 1983
Categoría: Cabrio / Sport Cars
Ubicación del motor: Delantera
Motor: 3797 ccm (230.53 pulgadas cúbicas)
Tipo de motor: en-linea, 6-cyl
Potencia máxima: 120.00 PS (87,56 kW or 117,41 HP) at 3600 Rev. por min.
Torque máximo: 278.00 Nm (28,16 kgf-m or 204,07 ft.lbs) at 1600 Rev. por min.
Combustible: Gasolina
Relación potencia/peso: 0.0941 PS/kg
Tracción: Trasera
Número de asientos: 4
Espacio para pasajeros: 4360 litros (1146,24 galones)
Llantas frontales: 185/70-R14
Llantas traseras: 185/70-R14
Peso del vehículo: 1278 kg (2803,41 libras)
Longitud del vehículo: 4560 mm (178,60 pulgadas)
Ancho del vehículo: 1720 mm (67,36 pulgadas)
Altura del vehículo: 1320 mm (51,74 pulgadas)
Distancia entre ejes: 2560 mm (100,30 pulgadas)
Tipo de frenos delanteros: Discos
Tipo de frenos traseros: Tambores
Coeficiente de arrastre aerodinámico: 0.4

Galería de imágenes del coche marca Ford Mustang 3.8
Espectáculares imágenes del automóvil marca Ford Mustang 3.8 
Galería de videos del vehículo de la Marca Ford Mustang 3.8
Los videos proporcionan alguna información del carro que puede ser útil ( por ejemplo: publicidad y descripción). Acontinuación encontrarás la galería de videos del carro de la marca Ford Mustang 3.8.
Ford Mustang 3.8 V6 Drift

jeff's 2000 ford mustang 3.8 v6
3.8 v6, flowmaster super 40 mufflers with h-pipe, 2008 bullitt mustang wheels, cold air intake, new paint job, new headliner ,and i working on redoing the rest of ...
2001 Ford Mustang V6 Thrush Exhaust (No cats)
2001 Ford Mustang 3.8L V6 Cold Air Intake Divorced Dual Exhaust, no H pipe or X pipe, no cats Thrush Welded mufflers 2 1/4 Inlet 2 1/2 outlet, with GT tail pipes ...
2013 Hyundai Genesis Coupe 3.8 Track vs 2013 Ford Mustang V6 Performance Package
Regardless of their opposing design philosophies, both the Genesis Coupe and Mustang are equipped with high-output naturally aspirated V6 engines and ...
How to Replace an Alternator on a 1999 - 2004 Ford Mustang 3.8L V6
Install an alternator on a 3.8 v6 mustang.
2015 Ford Mustang Start Up and Review 3.7 L V6
Like Us on Facebook! https://www.facebook.com/pages/Camerons-Car-Reviews/349462695066112?ref=hl Camerons Car Reviews Score: 5/5 Powertrain ...
Ford Mustang 2001 v6 3.8l Magnaflow Exhaust Sound
Magnaflow Exhaust catback Sound.
2001 Ford Mustang 3.8 mystical misfire
As everything in my life my car broke down in a super complicated way and no repair shop can diagnose my problem. So here it is in full glory my car with its ...
My 2004 Ford Mustang 3.8L V6 Auto w/ Flowmaster 40 Dual Exhaust
Here's a video of my beautiful 2004 3.8L V6 Ford Mustang now with a Cool-Air Intake and Flowmaster 40 Dual Exhaust. Enjoy :) SUBSCRIBE TO MY FRIENDS ...
2002 Ford Mustang 3.8 V6 Premium Coupe
New Star Auto Sales Group 1239 McCarter Highway Newark, NJ 07104 973-497-1002 http://www.NewStarAutoGroup.com.
2004 ford mustang v6 3.9 modded
2004 ford mustang v6 3.9 K&N cai bbk headers magnaflow high flow mid pipes slp loud mouth catback 8.8 rear 4.10gear 31spline bbk tb 70mm sct tuner 93 oct ...
How To Install Replace Engine Serpentine Accessory Drive Belt Ford Mustang 3.8L 1AAuto.com
http://www.1aauto.com 1A Auto shows you how to repair, install, fix, change or replace a broken, cracked, snapped or cut serpentine belt. This video is ...
1995 Ford Mustang V6 Coupe For Sale Dealer Dayton Troy Piqua Sidney Ohio | CP13810B
For Additional Information: http://www.sherrychrysler.com/used/Ford/1995-Ford-Mustang-piqua-dayton-oh-b5b30d1f0a0a00023da276ef3dffcb3b.htm ...
M90 SuperCharged 3.8 Mustang
Completed swap. 3.8 M90 Supercharger. Swapped Pulleys, Alternator, Power Steering, and blower from a 1993 Ford Thunderbird Super Coupe. Currently ...
2003 Ford Mustang Coupe, 3.8 liter V6, 5 speed manual, 87,000 miles!!!
Fully loaded with power options, CD changer, runs great, comes with a 3 month or 3000 miles warranty!!!
Ford Mustang 3.8L V6 BBK Cold Air Induction kit Installation (1994-2004)
http://www.bbkperformance.com/products/1994-04-ford-mustang-parts/94-04-mustang-cold-air-kits/99-04-ford-mustang-38l-v6-cold-air-intake-system.html Here ...
2003 Ford Mustang 3.8L V6 Exhaust Rev And Walk Around - SVT232V6
Exhaust rev and walk around vid of my 03 V6 Mustang. I have the infamous crack in one of my exhaust manifolds which is that ticking sound that you hear, ...
How To Change Spark Plugs On 2003 Ford Mustang 3.8L v6
Changing Spark Plugs: 2003 3.8L V6 Mustang. Have fun guys, stay safe, and Step 1) First we must purchase new spark plugs. Go to your local auto-motives ...
2015 Ford Mustang v6
Doing a test drive in a V6 Ford Mustang. Not a bad car for $26, 000!
Chevy Camaro RS vs. 2014 Ford Mustang V6 - Head 2 Head | Morrie's Minnetonka Ford
http://www.morriesminnetonkaford.com | We had some fun with the 2014 Ford Mustang and the Chevy Camaro! Check out our comparison video along with a ...
2011 Ford Mustang 3.7L V6 Start Up, Quick Tour, & Rev With Exhaust View - 28K
2011 Ford Mustang This has a 3.7L DOHC V6 making a 305 HP while paired to a 6 speed auto.
1998 Mustang 3.8L V6
This is a video about my 1998 3.8L V6 Mustang (dont tell me i shouldve got a V8, I am only 17). Everything is stock about it except the dual straight pipes ...
First Test: 2011 Ford Mustang V6
MT senior editor Ron Kiino puts the new 2011 Ford Mustang V-6 through a battery of tests including the dyno and finds that Ford's 305 horsepower, 3.7-liter V-6 ...
Short Takes: 2002 Ford Mustang V6 (Start Up, Engine, Full Tour)

2013 Ford Mustang V6 Premium Review | 0-60 Test Drive | MPGomatic
MPGomatic.com puts a 2013 Ford Mustang V6 Premium to a grueling 600+ mile test drive. [ Full Review: ...
Comentarios del vehículo Marca Ford Mustang 3.8
Como califica el desempeño de este automóvil de la marca Ford Mustang 3.8 ?
Esta información es muy valiosa para aquellas personas que desean adquirir uno de estos; o simplemente para tener un antecedente de la calidad del coche.
Déjanos tus observaciones...
Puedes encontrar este artículo en los buscadores con los términos:
ford mustang 3 8 v6 ficha tecnica
ficha tecnica mustang 3 8
ficha tecnica de mustang 1983
ficha tecnica ford mustang 3 8 v6
ficha tecnica ford mustang 3 8
ford mustang 3 8 ficha tecnica
ford mustang propaganda
imagen de mustang 3 8
También podría interesarte: