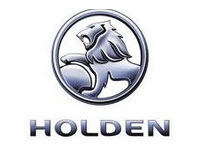 Conoce tu automóvil marca Holden HZ 5.0 Kingswood
Conocer los detalles técnicos de tu vehículo es muy importante. No solo la apariencia de tu coche es esencial; conocerlo por dentro es fundamental, pues esta información garantiza la satisfaccion de la inversión que se va a realizar.
En esta artículo podrás conocer detalladamente la ficha técnica del vehículo de la marca
Holden HZ 5.0 Kingswood
, además imágenes y
videos
. 
Ficha técnica del coche marca Holden HZ 5.0 Kingswood
Las fichas técnicas son pequeños resúmenes en donde se describen diferentes procesos y/o tecnologías aplicadas al vehículo Estas fichas están en función de la demanda y buscan brindar información concreta del auto.
Detalles de la ficha técnica del vehículo marca
Holden HZ 5.0 Kingswood
:

Fabricante: Holden
Modelo: HZ 5.0 Kingswood
Año de fabricación: 1977
Motor: 5042 ccm (306.12 pulgadas cúbicas)
Tipo de motor: en-linea, 8-cyl
Potencia máxima: 216.00 PS (158,21 kW or 211,94 HP) at 4800 Rev. por min.
Torque máximo: 400.00 Nm (40,60 kgf-m or 293,53 ft.lbs) at 3100 Rev. por min.
Combustible: Gasolina
Transmisión: 3-velocidades auto or 4-velocidades manual
Relación potencia/peso: 0.1565 PS/kg
Tracción: Trasera
Espacio para pasajeros: 5330 litros (1400,96 galones)
País de origen: Australia
Peso del vehículo: 1380 kg (3027,19 libras)
Longitud del vehículo: 4850 mm (189,95 pulgadas)
Ancho del vehículo: 1900 mm (74,43 pulgadas)
Altura del vehículo: 1410 mm (55,22 pulgadas)
Distancia entre ejes: 2830 mm (110,84 pulgadas)
Tipo de frenos delanteros: Discos
Tipo de frenos traseros: Tambores
Coeficiente de arrastre aerodinámico: 0.5

Galería de imágenes del carro marca Holden HZ 5.0 Kingswood
Visita la galería de imágenes del carro de la marca
Holden HZ 5.0 Kingswood
. Haz click en cada foto para verla más grande y comparte tus imágenes favoritas.

Galería de videos del automóvil de la Marca Holden HZ 5.0 Kingswood
Los videos proporcionan alguna información del coche que puede ser útil ( por ejemplo: publicidad y descripción). Acontinuación encontrarás la galería de videos del vehículo de la marca Holden HZ 5.0 Kingswood.
Holden HQ Television Commercial
Holden HQ 1971 - 1974 Country: Australia Engine: 6 cyl. & V8 Capacity: 2.84 ltr. 173 and 3.3 ltr. 202 6 cyl; 4.2 ltr 253, 5.0 ltr 308 and 5.74 ltr. 350 V8's Power: ...
Holden HZ Kingswood
A quick squirt of the throttle.
Aaron Holden HZ V8 Kingswood On Pad At WSID 17 7 2013
This guy is fairly new to the burnout pad running wide tyres and rear brakes working i think he did well but if he brings this one out next time it be different tyres ...
V8 Holden Kingswood
Our Hz Kingswood with a 253 v8 out in the paddock stirring up some trouble. It has Genie extractors going through a twin 2.5" exhaust system.
1977 HZ Kingswood Restoration Part 1
Part 1 of my 1977 HZ SL kingswood restoration.
The Beast at idle. 1972 HQ Holden Premier 308 V8
Idle to test the sound of the new mufflers... 308 350 flowsound flowmaster holden vk vl vn hq kingswood tunnel ram lowrider impala torana procharged turbo v8 ...
Rforged project holden kingswood .3GP
Rforged cinere project : HOLDEN KINGSWOOD HJ 1977.
Holden HJ Monaro GTS
5.0ltr 308 4 speed manual 4 door.
HG Holden Premier
"The Holden HG is an automobile which was produced by General Motors Holden's in Australia between 1970 and 1971. It was marketed under Belmont, ...
Holden HJ & HX Monaro - Shannons Club TV - Episode 33
Shannons Club TV hosted by Mark Oastler & Joe Kenwright talk about Australia's rich motoring history on the road and in competition. Episode 33 features the ...
V8 turbo Holden POP666 ~ Gypsy Motorsport
Driven to and from the track, Harry's big block Chevy V8 powered Holden HQ Kingswood POP666 gets back to heathcote for another crack. The car is boosted ...
Holden HQ Vacationer - Australian TV commercial (1972)
Here's a TV commercial for the first Holden Vacationer options pack, introduced on the HQ model. Check out those extras - and the prices! Telecine transferred ...
Holden HJ Monaro GTS Sedan & Coupe
Official 1970's Holden commercial / promotional film for the HJ Monaro Sedan and Coupe.
Drag crash - HZ Holden
Dave Jones' 8-second modified street nitrous BBC Holden HZ Sedan unfortunately drops a welch plug sending him into the wall at Calder Park - October 2005.
1979 Holden HZ Restoration
1979 Holden HZ This very tidy Holden HZ was brought in to us for a bare metal restoration. Once complete, it will be a very tidy, and all original HZ. The factory ...
Holden Kingswood - Cold Start

Peg cant drive 55 HJ HX HZ Holden Ute BURNOUT FAIL Smash write off

308 V8 WB Holden Kingswood
My WB 308 V8 Holden Kingswood Ute, TH350 Auto. Giving The Motor a Few Revs. First Time running in 3 Years.
1969 HOLDEN HT KINGSWOOD in MOTION
1969 HOLDEN HT KINGSWOOD in MOTION & the rarest monaro 69 HTS 350 built for BATHURST RACING DRAGONSLiVED created this video for monaro ...
Holden HQ HJ HX HZ WB Plenum / Cowl replacement rust repair
How to replace Holden HQ Plenum / Cowl replacement, Of course this is the same for HJ, HX, HZ and WB.
Holden HQ Monaro GTS, 4.2L V8 - Cruising Around
Cruising around in the Holden HQ Monaro GTS, 4.2L V8 - A classic and nice sounding old car. Being gentle with it these days, it's becoming too valuable!
HZ SL Kingswood Hooker aero chamber mufflers
HZ Kingswood idle with Hooker Aero Chamber Mufflers.
VB Commodore.
The Holden VB Commodore is a mid-size car that was produced by the Australian subsidiary of General Motors, Holden. The car was officially launched on 26 ...
WILD HZ
Holden HZ Kingswood, My first car back in 2000.
HOLDEN HZ GTS MONARO REPLICA - PREMIER - FOR SALE!
253 V8, twin 2 1/4 exhausts, extractors, 350holley, custom leather interior, gts spoliers + badges...lots of $$$ spent...needs attention to paint.
Comentarios del vehículo Marca Holden HZ 5.0 Kingswood
Déjanos tus impresiones acerca del tema tratado Holden HZ 5.0 Kingswood. Serán muy útiles para mejorar nuestro portal.
También podría interesarte: