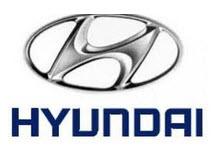 Conoce tu auto marca Hyundai Genesis
Una de las condiciones necesarias a la hora de comprar o adquirir vehículo es que cumpla con las caracteristicas deseadas. Conoce detalladamente las especificaciones técnicas del automóvil de la marca
Hyundai Genesis
, y a demás algunas imágenes y
videos
. 
Ficha técnica del automóvil marca Hyundai Genesis
Las fichas técnicas describen diferentes tecnologías aplicadas al vehículo Buscan brindar información concreta del carro
Hyundai Genesis
para los interesados en su adquisición.
Caracteristicas de la ficha técnica del coche marca
Hyundai Genesis
:


Fabricante: Hyundai
Modelo: Genesis
Año de fabricación: 2009
Categoría: Familiar
Ubicación del motor: Delantera
Motor: 3300 ccm (200.36 pulgadas cúbicas)
Tipo de motor: V6
Potencia máxima: 264.00 PS (193,03 kW or 258,70 HP) at 6200 Rev. por min.
Torque máximo: 233.00 Nm (23,68 kgf-m or 171,04 ft.lbs) at 4500 Rev. por min.
Combustible: Gasolina
Transmisión: Manual, 6-velocidades
Tracción: Trasera
Número de puertas: 4
Perímetro de giro: 12 m (450,54 pulgadas)
Ancho del vehículo: 1840 mm (72,04 pulgadas)
Distancia entre el vehículo y el suelo: 170 mm (6,67 pulgadas)
Tipo de frenos delanteros: Discos, 320.1 mm
Tipo de frenos traseros: Discos, 314 mm

Galería de fotografías del vehículo marca Hyundai Genesis
Para quienes deseen adquirir este tipo de automóvil, visiten la galería de imágenes del automóvil de la marca
Hyundai Genesis
. Haz click en cada foto para verla más grande y podrás a demás compartirlas en Facebook y Twitter.
Galería de videos del automóvil de la Marca Hyundai Genesis
Algunas marcas publican videos del carro para la promoción del mismo.En algunos videos se describe el modelo y el desempeño del auto, a demás su respectiva publicidad. A continuación encontrarás la galeria de videos del vehículo Marca Hyundai Genesis
2015 Hyundai Genesis Review V8 and V6 | The Joke is on You
We again attempt to create one of the best reviews on the Genesis anywhere on the internet. It's a car that will likely influence the future of the brand.
2015 Hyundai Genesis 3.8 Test Drive Video Review
http://www.autobytel.com/hyundai/genesis/2015/?id=32972 Now that the 2015 Hyundai Genesis is on the market, the luxury car buyer has to decide if they want ...
Just Arrived: 2015 Hyundai Genesis AWD on Everyman Driver
http://www.everymandriver.com/ - Support us for more AWESOME videos: One-time donation of $10: ...
Redline Review: 2015 Hyundai Genesis 3.8
Facebook: https://www.facebook.com/2Redline Instagram: http://instagram.com/sofyan_bey Subscribe today for all the latest reviews! After seven years on the ...
Hyundai Genesis Review : E-Class challenger or pretender?
Read Jez's complete review here: http://www.caradvice.com.au/317820/hyundai-genesis-review/ "If you're rolling up to the corridors of power in Canberra, your ...
Review: 2014 Hyundai Genesis 2.0T Coupe
I review the 2014 Hyundai Genesis Coupe. Huge thanks to Mike (@pgh_stark13 on Instagram) for letting me review his car! What do you think about the Genesis ...
Review: 2015 Hyundai Genesis 5.0 Ultimate
I review the 2015 Hyundai Genesis 5.0 Ultimate. What do you think about these? Huge thanks to my buddy Rob for letting me review his car! Intro song is 'Blank' ...
CNET On Cars - 2015 Hyundai Genesis 5.0 - Ep. 48
http://cnet.co/1v8NqwM New Genesis 5-liter: Credible, comfortable, affordable. Dash cams, the eye that never sleeps. And a Top 5 we couldn't even imagine a ...
2015 Hyundai Genesis 4K Review: Would you buy a $50K Hyundai?
http://www.TFLcar.com ) The 2015 Hyundai Genesis is a car that you would be proud to park next to any BMW, Mercedes-Benz or Lexus. It is powerful, elegant, ...
Hyundai Genesis Тест-драйв.Anton Avtoman.
https://vk.com/antonavtoman Добавляйтесь в друзья!) http://www.facebook.com/anton.vorotnikov Инстраграм http://instagram.com/antonvorotnikov Ещё ...
Hyundai Genesis - Большой тест-драйв (видеоверсия) / Big Test Drive
Подкаст «Большой тест-драйв» - https://itun.es/ru/UdTgS.c Сайт: http://btdrive.ru/ | Twitter: http://twitter.com/bigtestdrive | G+: http://google.com/+stillavinpro...
2015 Hyundai Genesis 3.8 H-Trac Start Up, Test Drive, and In Depth Review
Follow me on Facebook for continuous updates, exclusive content, FAQs and more! http://www.facebook.com/Saabkyle04LLC Hello and welcome to ...
2015 Hyundai Genesis 5.0 DETAILED Review and Road Test
Is the Hyundai Genesis right for you? Check out the most detailed review on YouTube to find out. More videos: http://goo.gl/Kj1FlI Best cars in 2014: ...
2015 Hyundai Genesis Sedan vs. 2014 Cadillac CTS Vsport
World Class Luxury from Unlikely Sources http://www.autoguide.com/car-comparisons/2014-cadillac-cts-vs-2015-hyundai-genesis-3939.html Subscribe ...
2015 Hyundai Genesis review
The 2015 Hyundai Genesis continues to prove that Hyundai can build some fantastic cars. The Hyundai Genesis sedan provides luxury, power and features at a ...
Hyundai Genesis First Australian Drive Review | Drive.com.au
South Korean brand's new luxury sedan shows just how far the company has come in recent years. But is it enough to take on the Europeans? Read review ...
Redline Review: 2015 Hyundai Genesis Coupe 3.8
Often overlooked by better known nameplates in the segment, Hyundai's stylish and attractive Genesis Coupe offers best-in-class V6 power, a slick-shifting ...
Jake's Hyundai Genesis Coupe
The level of fresh this car came to us with... Lots of love and time went into this Genesis Coupe and we're glad we had the opportunity to shoot this lovely beast.
Hyundai : A Message to Space
Stephanie from Houston misses her astronaut father working at the International Space Station. Watch how her special message, written by 11 Hyundai Genesis, ...
2015 Hyundai Genesis Review - Kelley Blue Book
That the Hyundai Genesis has garnered so much attention is no mystery. How the Koreans are able to build a sedan that can nip at the heels of a ...
2015 Hyundai Genesis | Blind Test Drive | "The Gauntlet"
Remember when your car couldn't help watch your back? That was then. This is next. Experience the all-new Genesis at www.HyundaiGenesis.com.
2015 Hyundai Genesis Test Drive & Review
안녕하세요 or Hello! Steve finally gets his hands on the 2015 Hyundai Genesis for a fun test drive and review. He takes a close look at the luxury, styling, ...
Rene's 2013 Hyundai Genesis Coupe 2.0T | Vossen VVS-CV3
Watch in 1080p HD* Vossen VVS-CV3 | Matte Graphite My Website | NC Visuals http://www.ncvisuals.com Facebook http://www.facebook.com/ncvisuals ...
On the road: 2015 Hyundai Genesis 5.0
Brian Cooley takes the new Hyundai Genesis 5.0 out for a test drive and tells you why it's a high-tech pace-setter.
Car Tech - 2012 Hyundai Genesis 5.0 R-Spec
http://cnet.co/MrXyxz Hyundai Genesis sets out to do 5 Series and E class on a budget.

Déjanos tus comentarios del carro Marca Hyundai Genesis
Sus comentarios son muy valiosos ya que a través de ellos, otras personas que desean adquirir un vehículo, podrán conocer los antecedentes de la calidad del mismo.
Puedes encontrar este artículo en los buscadores con los términos:
fcha tecnica hiunday genesis 2009
promocine genesis hyundai cali
necesito automovil hyndai genises modelo 2008 en cali
ficha tecnica genesis 2009
autos ensamblados por genesis
hyundai genesis 2006 ficha tecnica
hiunday genesis cali
hiunday genesis 2006 ficha
También podría interesarte: