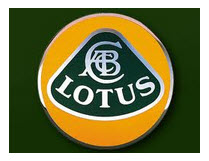 Conoce tu automóvil marca Lotus Esprit
Conocer los detalles técnicos de tu vehículo es muy importante. No solo la apariencia de tu automóvil es esencial; conocerlo por dentro es fundamental, pues esta información garantiza la satisfaccion de la inversión que se va a realizar.
En esta artículo podrás conocer detalladamente la ficha técnica del carro de la marca
Lotus Esprit
, además imágenes y
videos
. 
Ficha técnica del coche marca Lotus Esprit
Las fichas técnicas son pequeños resúmenes en donde se describen diferentes procesos y/o tecnologías aplicadas al automóvil Estas fichas están en función de la demanda y buscan brindar información concreta del coche.
Detalles de la ficha técnica del coche marca
Lotus Esprit
:


Fabricante: Lotus
Modelo: Esprit
Año de fabricación: 1990
Categoría: Cabrio / Sport Cars
Ubicación del motor: Middle
Motor: 2174 ccm (132.00 pulgadas cúbicas)
Tipo de motor: Inline, 4 cyl
Válvulas por cilindro: 4
Potencia máxima: 174.00 PS (127,36 kW or 171,14 HP) at 6500 Rev. por min.
Torque máximo: 221.00 Nm (22,39 kgf-m or 162,19 ft.lbs) at 5000 Rev. por min.
Combustible: Gasolina
Transmisión: Manual, 5-velocidades
Relación potencia/peso: 0.1481 PS/kg
Tracción: Trasera
Número de asientos: 2
Espacio para pasajeros: 4530 litros (1191,02 galones)
Peso del vehículo: 1175 kg (2577,45 libras)
Longitud del vehículo: 4350 mm (170,44 pulgadas)
Ancho del vehículo: 1870 mm (73,23 pulgadas)
Altura del vehículo: 1160 mm (45,47 pulgadas)
Distancia entre el vehículo y el suelo: 150 mm (5,87 pulgadas)
Distancia entre ejes: 2440 mm (95,62 pulgadas)
Tipo de frenos delanteros: Discos
Tipo de frenos traseros: Discos
Coeficiente de arrastre aerodinámico: 0.3

Galería de imágenes del coche marca Lotus Esprit
Espectáculares imágenes del vehículo marca
Lotus Esprit
Galeria de videos del auto Marca Lotus Esprit
La mas completa galeria de videos del auto Marca Lotus Esprit
Richard Hammond Test Drives A Used Lotus Esprit Supercar
Richard Hammond explores a supercar showroom seeing what he can get with £14000, as he takes the customised Lotus Esprit supercar for a spin.
2010 Lotus Elise vs. 2000 Lotus Esprit
The Smoking Tire visits the beautiful Ojai valley with two of Lotus's finest cars, the Elise and the Esprit. Matt Farah hits the canyons to find out how the ...
2000 Lotus Esprit V8 Twin Turbo Start Up, Exhaust, and In Depth Review
I am officially on Twitter! Be sure to follow me @Saabkyle04LLC for future video, channel, and life updates! I'll continue to update the facebook page just as ...
Lotus Esprit S1: The Coolest Car a Van could beat
DtRockstar1 does an overview of a Lotus Esprit S1, telling some amazing facts about it, then goes for a ride showing several different camera angles and great ...
143CAR.com - My Car: Ron Joe's 1990 Lotus Esprit Turbo SE
Do you think a modern supercar is too boring, too safe? Think a Ferrari Testarossa too slow, and a Lamborghini Countach too common? Watch Jonathan of ...
MotorWeek | Retro Review: '88 Lotus Esprit Turbo
Davis. John Davis.
Why This Young Guy Has A Lotus Esprit Addiction
Meet Jonathan. A young Londoner, he decided to live out his childhood dream and buy a Lotus Esprit. Then he bought another. This is his story. Subscribe to ...
best of the 90's - Lotus esprit V8
Lotus Esprit V8 turbo reviewed by Jeremy Clarkson on Top Gear.
Classic Lotus Esprit V8
Заказ билетов: http://www.kassir.ru/msk/db/text/920991954.html Генеральный партнер: SMP Racing (http://smpracing.ru) Официальный партнер: Промс...
1981 Lotus Esprit on Air Ride
Подписка на канал: http://www.youtube.com/subscription_center?add_user=showsolow Обязательно подпишитесь на Паблик: http://vk.com/worldcars.
Lotus Esprit S1
Esprit S1 in action.
Behind the Drive Episode Two: Lotus Esprit
This is the second episode of "Behind the Drive", a motoring show dedicated to affordable enthusiast vehicles.
Lotus Esprit V8 - Nurburgring Nordschleife (almost crash)
another lap, more aggressive = almost crash at 3:30 = passenger throw up at the end lol.
best of the 90's - Lotus esprit s4 Turbo
Lotus Esprit S4 turbo reviewed by Jeremy Clarkson on Top Gear in 1994.
Lotus Esprit top speed fast & furious
Some guy in Florida nearly buries the needle in his lotus esprit. 4 cylinder lotus with a stock turbo and a stock chargecooler. This is a "1994 lotus esprit S4".
Wheeler dealers occasions a saisir lotus esprit
Mike et Edd achètent une jolie voiture et la réparent pour en faire un joli profit. Mike trouve un des moins chers du pays. Mais son bas prix a une raison : il est ...
Lotus Factory tour 1984, mainly Esprit
Journey back in time to Hethel, in 1984. A factory tour. Mainly on the Esprit. See how they made these great cars. This is the full version, from two parts I linked ...
Wheeler Dealers Season 5 Episode 2 Lotus Esprit S3
Wheeler Dealers Season 5 Episode 2 Lotus Esprit S3 Tag: Wheeler Dealers 2015 Wheeler Dealers full episodes Wheeler Dealers full episodes 2014 Wheeler ...
1978 Lotus Esprit S2 goes 900 miles
Hagerty drives a 1978 Lotus Esprit S2 from Philadelphia to St. Louis to prove that classic cars are capable of anything when you treat them right. See the Fall ...
Fifth Gear - Lotus Esprit 200 mph Test part 1
More about Lotus Esprit Here http://www.LotusEspritWorld.110mb.com Bugatti Veyron, Lamborghini Murcielago LP640, BMW M6 Hamann, Porsche Cayenne ...
Wheeler Dealers S05E02 Lotus Esprit S3

The Lotus Esprit S2 2.2 Road test TOAD tv
Road test of the iconic Lotus Esprit. This particular car is an S2 variant, and is currently for sale. Was it as good to drive as it is to look at?
Two Lotus Esprit V8s Start Up & Drive By Video
A weekend me & my buddy took a video of our cars.
Lamborghini Gallardo SE, Diablo 6.0 VT, Lotus Esprit & ZO6
Freeway action. Heavily modified Esprit and ZO6 cars. http://www.socal-exotics.com .
Lotus Esprit Sport 300, Jaguar XJ220 Top Gear
Tiff Needell compares race versions of the Lotus Esprit and Jaguar XJ220 to their road going equivalents.

Dejar Comentarios del automóvil Marca Lotus Esprit
Sus comentarios son muy oportunos, permiten a otras personas interesadas conocer un poco más del automóvil Lotus Esprit, en cuanto a su desempeño, calidad y economía.
Dejanos tus comentarios...
Puedes encontrar este artículo en los buscadores con los términos:
venta de carros usados en esprit en cali
autos esprit
venta de carros usados marca esprit
carros usados en cali esprit
carros usados en venta esprit medellin
carros usado marca sprite
coches usados marca esprit
lotus esprit usados en venta
También podría interesarte: