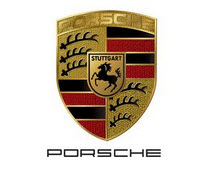 Conoce tu automóvil marca Porsche GT3
Una de las condiciones necesarias a la hora de comprar o adquirir vehículo es que cumpla con las caracteristicas deseadas. Conoce detalladamente las especificaciones técnicas del auto de la marca
Porsche GT3
, y a demás algunas imágenes y videos.
Ficha técnica del vehículo marca Porsche GT3
Un carro bonito no es suficiente, las especificaciones técnicas o fichas técnicas permiten conocer ampliamente la composición y desempeño que posee el automóvil. Detalles de la ficha técnica del auto marca
Porsche GT3
:


Fabricante: Porsche
Modelo: GT3
Año de fabricación: 1999
Categoría: Cabrio / Sport Cars
Ubicación del motor: Trasera
Motor: 3600 ccm (218.57 pulgadas cúbicas)
Tipo de motor: Boxer, 6-cyl
Potencia máxima: 280.00 PS (204,97 kW or 274,62 HP) at 6200 Rev. por min.
Máxima velocidad: 302.0 km/h (186,76 mph)
Transmisión: Manual, 6-velocidades
Tracción: Trasera
Número de asientos: 2
Espacio para pasajeros: 4130 litros (1085,55 galones)
País de origen: Alemania
Longitud del vehículo: 4440 mm (173,93 pulgadas)
Ancho del vehículo: 1770 mm (69,35 pulgadas)
Altura del vehículo: 1320 mm (51,74 pulgadas)
Distancia entre ejes: 2360 mm (92,44 pulgadas)
Tipo de frenos delanteros: Discos
Tipo de frenos traseros: Discos

Galería de imágenes del coche marca Porsche GT3
Visita la galería de imágenes del vehículo de la marca
Porsche GT3
. Haz click en cada foto para verla más grande y comparte tus imágenes favoritas.

Galería de videos del auto de la Marca Porsche GT3
Los videos proporcionan alguna información del coche que puede ser útil ( por ejemplo: publicidad y descripción). Acontinuación encontrarás la galería de videos del vehículo de la marca Porsche GT3.
2015 Porsche 911 GT3: The Ultimate Drivers 911? - Ignition Ep. 121
On this episode of Ignition presented by Tire Rack, Carlos Lago heads to the winding road and Big Willow race track to test Porsche's highly anticipated 911 GT3 ...
2015 Porsche GT3 Review!
Follow Us on Instagram! @VehicleVirgins Like us on Facebook! https://www.facebook.com/vehiclevirgins 2015 Porsche GT3 Review! Songs: Killercats - What I ...
New Porsche 991 GT3. First Drive. - /CHRIS HARRIS ON CARS
If we were a car magazine we'd call this a WORLD EXCLUSIVE, but we're not, so we won't. Let's just say we got very early access to the car everyone wants to ...
Wrapping My Porsche 991 GT3 Blue by Signature Group
I took my Porsche 991 GT3 to Signature Group to transform what is already an incredible looking car into something truly unique. Never have I seen a wrap done ...
WILL THE NEW PORSCHE GT3 BE A MANUAL!? LTACY - Episode 76
What's happening Cupbangers!? In today's #LTACY, I wanted to chat with you about the next Porsche GT3 "potentially" being a manual, but also deciding what ...
NEW CAR! Porsche 991 GT3 Collection Day!
Slap me in the face and call me Cedric! Today was a bucket list moment, a massive tick in the box of life and an occasion I am happy to share with you guys.
Nissan GT-R vs Porsche 911 GT3 RS - which is fastest? | evo DRAG BATTLE
Here we answer one very simple question - which is fastest? A Nissan GT-R Track Edition, or a Porsche 911 GT3 RS. So which will win? The 542bhp GT-R with ...
1 Year Owning a Porsche GT3
Yes it was awesome. Yes David Patterson's Mustang was faster in a straight line. No we didn't film it. Yes that is strange for two YouTubers to race each other yet ...
Porsche 991 GT3 RS on road and track - Chris Harris on Cars
Lighter than a GT3, with more power, more grip, more aero and more purple. Watch for the T-shirt. All donations at https://www.patreon.com/user?u=401656 ...
2016 Porsche GT3 RS: Improving Upon Near Perfection - Ignition Ep. 134
On this episode of Ignition presented by Tire Rack, racecar driver Randy Pobst heads to Germany to test out Porsche's latest track monster, the 2016 Porsche ...
Porsche 991 GT3 RS 'drive like you stole it'! Crazy drifts and burnouts in the city
This Porsche 991 GT3 RS from Austria went crazy in the city; doing burnouts and slides everywhere. This particular car has been 'de-valved' meaning it's louder ...
Ferrari 458 Speciale vs. Porsche 911 GT3 - Fifth Gear
Tiff Needell and Chris Harris go head-to-head racing the Ferrari 458 Speciale against the Porsche 911 GT3, but who will win? For more fantastic car reviews, ...
Porsche 911 GT3 | evo REVIEW
The all-new 991-generation Porsche 911 GT3 faces its toughest challengers on road and track. We compare the GT3 with the McLaren 12C on track and the ...
1500HP Porsche GT3 Spin Out at 202mph! / Shift-S3ctor
There were a handful of cars breaking the 200mph barrier at the Shift-S3ctor half-mile Airstrip Attack in Coalinga CA last month. Todd Zuccone from Evolution ...
2015 Porsche 911 GT3 vs 2015 Chevrolet Camaro Z/28! - Head 2 Head Ep. 60
On this episode of Head 2 Head, Carlos Lago hosts a face-off between the Chevrolet Camaro Z/28 and Porsche 911 GT3. Both cars are bred for track ...
Porsche 991 GT3 - One Take
Matt reviews a 2015 Porsche 991 GT3 on Little Tujunga Canyon Rd! The 991 GT3 features a 475 HP flat-six engine, PDK gearbox, and in this base model, steel ...
Porsche 991 GT3 RS with Akrapovic Exhaust Dyno Runs - Blue Flames & Sounds!
I have filmed a Martini Racing Livery Porsche 911 991 GT3 RS featuring a full Akrapovic titanium exhaust system making some dyno runs @ BIESSE Racing.
Lego Technic 42056 Porsche 911 GT3 RS - Lego Speed build
Do you want to see more LEGO Speed Build videos from BrickBuilder? Subscribe this channel and see all new lego sets as the first! On my channel is all most ...
2016 Porsche 911 GT3 RS: Feel it Grip, Hear It Roar - XCAR
Subscribe for more XCAR videos: http://bit.ly/U9XDKc The 991 Porsche GT3 RS has heritage going back to the ultimate incarnations of the 911. Is it the best ...
' 2014 / 2015 Porsche 911 GT3 (991) ' Test Drive & Review - TheGetawayer
I finally review the new 2014 Porsche 911 GT3 (991). Can it match the driving experience of the old 997 GT3 and does it still feel like a proper GT3 ? Here are ...
NEW EXHAUST! Sharkwerks Porsche 991 GT3
A couple of weeks ago an awesome fan on Twitter dropped Sharkwerks a message saying they should send an exhaust my way because I was looking to ...
Lamborghini Aventador SV vs Porsche 911 GT3 RS vs McLaren 675LT - Top Gear Magazine
The Top Gear Magazine team take a Lamborghini Aventador SV, Porsche 911 GT3 RS and McLaren 675LT through the wet and wild Lake District. Read the full ...
Porsche 991 911 GT3: Don't Sweat The Gearbox - XCAR
Subscribe for more XCAR videos: http://bit.ly/U9XDKc The latest generation of GT3, the 991, is here and the manual gearbox has been banished. PDK all the ...
Porsche 991 GT3 Review
991 Porsche GT3 with an IPE Exhaust. Full review with Spencer Berke. One of my first few reviews! Trying something different by focusing on a specific car going ...
Taking Delivery of a Porsche 911 991 GT3 RS!!
Our new car is here! It's a Porsche 911 991 GT3 RS finished in Ultra Violet!! Subscribe for more of this car and our Ferrari 458 Italia! Instagram: @kk_automotive.

Observaciones y Comentarios del automóvil Marca Porsche GT3
Crees que el Porsche GT3 es un buen automóvil? Si crees que este es un buen auto, que es de buena calidad, y que es muy económico para quien lo quiera adquirir... por favor compártenos tus comentarios acerca del Porsche GT3.
Puedes encontrar este artículo en los buscadores con los términos:
samblado
tecnica de en samblado
que es un en samblado y una imagen
que es en samblado
que significa samblado
porsche gt3
los modelos de carros en samblado en
los diferentes clases de sistemas tecnicos:en samblado
También podría interesarte: