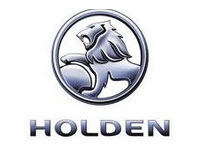 Conoce mas acerca del coche marca Holden VH 4.1 Commodore
Completa informacion del automovil, marca
Holden VH 4.1 Commodore
: ficha tecnica, galeria de imagenes y
videos
. 
Ficha técnica del automóvil marca Holden VH 4.1 Commodore
Las especificaciones técnicas son importantes para conocer las tecnologías aplicadas al coche
Holden VH 4.1 Commodore
, y además esta información hace referencia al desempeño y calidad del mismo.
Ficha técnica del coche marca
Holden VH 4.1 Commodore
:


Fabricante: Holden
Modelo: VH 4.1 Commodore
Año de fabricación: 1981
Motor: 4142 ccm (251.48 pulgadas cúbicas)
Tipo de motor: en-linea, 8-cyl
Potencia máxima: 136.00 PS (99,50 kW or 133,33 HP) at 4200 Rev. por min.
Torque máximo: 270 Nm (27,36 kgf-m or 198,20 ft.lbs) at 2000 Rev. por min.
Combustible: Gasolina
Transmisión: Auto, 3-velocidades
Relación potencia/peso: 0.1007 PS/kg
Tracción: Trasera
Espacio para pasajeros: 4590 litros (1206,94 galones)
Peso del vehículo: 1350 kg (2961,32 libras)
Longitud del vehículo: 4710 mm (184,47 pulgadas)
Ancho del vehículo: 1730 mm (67,76 pulgadas)
Altura del vehículo: 1370 mm (53,63 pulgadas)
Distancia entre ejes: 2670 mm (104,57 pulgadas)
Tipo de frenos delanteros: Discos
Tipo de frenos traseros: Tambores
Coeficiente de arrastre aerodinámico: 0.4

Galería de fotografías del auto marca Holden VH 4.1 Commodore
Para quienes deseen adquirir este tipo de coche, visiten la galería de imágenes del coche de la marca
Holden VH 4.1 Commodore
. Haz click en cada foto para verla más grande y podrás a demás compartirlas en Facebook y Twitter.
Galería de videos del automóvil de la Marca Holden VH 4.1 Commodore
Algunas marcas publican videos del auto para la promoción del mismo.En algunos videos se describe el modelo y el desempeño del carro, a demás su respectiva publicidad. A continuación encontrarás la galeria de videos del carro Marca Holden VH 4.1 Commodore
Angry 4.1 Litre V8 Chainsaw From Down Under!
This angry V8 chainsaw was custom built by Whitlands Engineering in you guessed it, Australia. A beautiful nation where absolutely everything can kill you.
03 - turbo 308
hypo_v8 single turbo 308, straight LPG, holden VH commodore.
Holden Commodore V8 Race
A view of my office.
Holden kingswood ute tv Ad 1981
While Holden replaced the Kingswood with the commodore in the late 70's, the Kingswood Ute continued to be built for some 5 years. The Commodore ute did ...
my vh holden no crappy ford anymore
this in my vh holden dose need a tune up an a new cd player an air con but other then that l can start to do the old girl up.
450 kW AWD Holden Adventra on skid pan (3)
Whipple supercharged LS1 Holden AWD on the skid pan, This car weighs 2247 kg. 0 to 100 kph 4.1 sec.
The mountaineer - VB Commodore TV commercial
Use for any purpose requires written permission from GM Holden and the State Library of South Australia. This short advertisement is from the 1978 launch of ...
R31 Coupe with 4.1L Nissan V8

XE vs VK exhaust sound
A sound off between a stock strait 6 1982 ford XE falcon gl and a stock 6 holden VK commonwhore.
Rochester QuadraJet M4ML
Quadrajet that i tweaked on a HDT VH Commodore - fast acting secondaries.
VS 5L COMMODORE SERIES 3 BURNOUT I @ KWINANA MOTORPLEX
This Is His First Time It The Pit. Only Had Car Back For Week After Full Respray. He's Modified The Standard Air Box, Standard Extractors, Standard Cats, Then ...
commodore open diff burnouts in shed
banged up old commodore letting rip in the shed. sorry about the poor audio.
Holden V8 253ci running
Its been approx 4yrs since this engine was running. It was removed from the car and placed in the shed. This is the backup for the V8 corolla.
V8 Supercharged Holden
While stripping down my new spray booth at a Panel shop in Melbourne, I came across this powerful monster.
DRAG HOLDEN MONARO ON THE LEFT VS DRAG CORTINA ON THE RIGHT AT TOWNSVILLE DRAGWAY

rFactor V8 Holden new idle 1.03
rFactor V8 Holden idle 1.03 download http://www.mediafire.com/?r1lvzrek1g81ma3 have fun bitto.
BURNOUT MAYHEM 2 - FUN VK - FEMALE BURNOUT DRIVER :)
BURNOUT MAYHEM 2 - FUN VK - FEMALE BURNOUT DRIVER :) THIS WOMAN SURE KNOWS HOW TO DRIVE - BURNOUT MAYHEM 3 14TH MAY 2010.
lizs drag
Liz at Heathcote Park Raceway. Her first day actually doing burnouts to warm the tires. Liz ran an 16.85 seconds at 82 Mph. This Commodore is Liz's ex daily ...
calais burnout.MOV
my old calais has a go but its just a holden.
Full Boar racing KE20 Corolla
This video is just of the Corolla starting up and getting off the trailer. Its got a fresh 250 crossflow. Commodore radiator. Torana front end and a datsun rear end.
V6 commie engine first start up
v6 commodore engine year 11 cert 1 students rebuilt at tafe and running on lpg gas 1st start up.
LS1 Ford Wagon ~ Bang for Buck
Anthony's Ford Falcon XD Wagon is a true budget street sleeper. The factory Ford 4.9L V8 engine is now gone in favour of the highly reliable GM 5.7L LS1 ...
Wakefield Park Burnout Warriors Drift day
On board video of my R31 drifting at the IDA/Burnout Warriors drift day on December 1st 2013. This will probably be the last drift day I do in my 31 as I'm ...
Jaguar Project 7 to debut at 2013 Goodwood Festival of Speed
The Jaguar Project 7, a concept named after the firm's seven Le Mans victories. The single-seat sports car takes inspiration from the iconic D-Type and is based ...
LPG turbo 202 dyno pcm 2010
dyno run on 10 psi.
Comentarios del auto Marca Holden VH 4.1 Commodore
Déjanos tus impresiones acerca del tema tratado Holden VH 4.1 Commodore. Serán muy útiles para mejorar nuestro portal.
Puedes encontrar este artículo en los buscadores con los términos:
holden emblema
holden inversiones en cali
También podría interesarte: