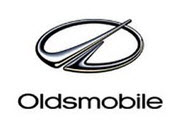 Conoce tu automóvil marca Oldsmobile 98
Conocer los detalles técnicos de tu vehículo es muy importante. No solo la apariencia de tu auto es esencial; conocerlo por dentro es fundamental, pues esta información garantiza la satisfaccion de la inversión que se va a realizar.
En esta artículo podrás conocer detalladamente la ficha técnica del carro de la marca
Oldsmobile 98
, además imágenes y
videos
. 
Ficha técnica del carro marca Oldsmobile 98
Las fichas técnicas son pequeños resúmenes en donde se describen diferentes procesos y/o tecnologías aplicadas al automóvil Estas fichas están en función de la demanda y buscan brindar información concreta del vehículo.
Detalles de la ficha técnica del coche marca
Oldsmobile 98
:


Fabricante: Oldsmobile
Modelo: 98
Año de fabricación: 1955
Ubicación del motor: Delantera
Motor: 5320 ccm (323.01 pulgadas cúbicas)
Tipo de motor: V8
Válvulas por cilindro: 2
Potencia máxima: 203.00 PS (148,26 kW or 199,00 HP) at 4000 Rev. por min.
Torque máximo: 450.00 Nm (45,67 kgf-m or 330,24 ft.lbs) at 2000 Rev. por min.
Combustible: Gasolina
Transmisión: Manual, 3-velocidades
Relación potencia/peso: 0.1177 PS/kg
Tracción: Trasera
Número de asientos: 5
Espacio para pasajeros: 6330 litros (1663,64 galones)
Peso del vehículo: 1728 kg (3790,55 libras)
Longitud del vehículo: 5400 mm (211,54 pulgadas)
Ancho del vehículo: 1990 mm (77,91 pulgadas)
Altura del vehículo: 1590 mm (62,29 pulgadas)
Distancia entre el vehículo y el suelo: 140 mm (5,47 pulgadas)
Distancia entre ejes: 3210 mm (125,77 pulgadas)

Galería de imágenes del automóvil marca Oldsmobile 98
La apariencia del coche varia de acuerdo al modelo o referencia. Observa algunas de las imágenes para el vehículo de la marca
Oldsmobile 98

Galería de videos del auto de la Marca Oldsmobile 98
El vídeo es un poderoso medio para poder visualizar el automóvil en movimiento. En seguida, podrás ver la galería de videos para el carro de la Marca Oldsmobile 98.
Oldsmobile Burnout olds 98 cyclones doughnut posi 455 ninety eight
1973 Olds Ninety Eight Regency, motor 455, C cast iron heads fully ported, ported air gap intake, ported headers,10 to 1 comp, N crank, milodon 8 quart oil pan, ...
1 owner 1995 Oldsmobile NINETY EIGHT 98 LSS Regency Elite Supercharged Sleeper
1 Owner 1995 Oldsmobile NINETY EIGHT Superchaged 3800 Regency Elite.. ive had them all and this is better than a LSS I think more loaded and either way ...
1985 Oldsmobile 98

74 Oldsmobile 98 regency
74 olds with 22s.
Olds 98 Oldsmobile Commercial 1963
Olds 98 Oldsmobile Commercial 1963.
1985 Oldsmobile 98 cold start and drive
1985 Front wheel drive Olds 98 Regency Brougham with 163k miles. Cold start at -6 celsius. It's got an Buick 3.8 MPFI engine and THM440-T4 transmission.
1959 Oldsmobile Ninety-Eight Flagship
This 1959 Oldsmobile Ninety-Eight is finished in its factory colors of Polaris White & Bronze Mist. It is powered by the 394 cubic inch Rocket V8. They don't build ...
1 Owner Oldsmobile Ninety Eight Delta 88 98 Orig Mile Clean Olds GM 455 Loaded
Oldsmobile Ninety Eight and Eighty Eight http://www.1ownercarguy.com and they sure made ALOT of different Variations of this car i actually have 3 right now ...
1984 oldsmobile 98 burnout
via YouTube Capture.
BEAUTIFUL 1979 OLDSMOBILE 98 REGENCY SEDAN
SEEN IN MONTREAL QUEBEC.
oldsmobile 98 1973
a cold english winters morning and the beast awakes. the only 73 98 in the uk running...she is called blanche after the first owner in chicopee boston ma.
1982 Oldsmobile 98 Regency
1982 Oldsmobile 98 Regency Video.
1957 Oldsmobile Ninety-Eight J2 Triple Carb Classic Olds Car
This is Oldsmobile's Flagship for 1957, the 98. This car displays NASCAR inspired technology with the optional J2 371 cubic inch triple carburetor Golden ...
1976 Oldsmobile 98 Regency Commercial (Land Yacht)
Yes, this is a big car, Yes the interior is like a living room sofa. Yes, it burned a lot of gas. Yes, they don't make them like they use too. But before you critize is, ...
1983 Oldsmobile 98 Regency Custom For Sale @ Karconnectioninc.com Miami, Fl
Custom Olds 98 Regency, when was the last time you saw one of these? Custom two tone paint, Kenwood sound system with a screen in the trunk! 22'' wheels.
1967 Oldsmobile 98 Convertible

1972 Oldsmobile 98, V8 455 fast idle
display.
Oldsmobile 98 1941 start! Straight 8!!! 1st start!
First start after engine rebuild. Runs very smooth! 1941! Update: This engine has been painted to it's original dark green color after this movie!
1976 Oldsmobile Ninety Eight Luxury 19,995.00 For Sale
This classic car is like new from the showroom, Has had only one family owner with 38k documented miles it is a piece of history in almost new condition.
1976 Oldsmobile Ninety Eight Promotional Video.wmv
This is a rare piece of vintage American automotive history that should be seen and not lost to time. I own 2 of these cars and think they are some of the best cars ...
1977 Oldsmobile 98 Stock #738 located in our Louisville Showroom
This 1977 Oldsmobile 98 is for sale in our Louisville KY showroom. At the top of the Oldsmobile lineup is the 98, and it has been that way since 1941. The 10th ...
1970 Oldsmobile 98

Gerard's 1970 Oldsmobile 98
Yeah Buddy!
1970 Oldsmobile 98 and Delta 88 Commercials
1970 Oldsmobile Delta 88 and 98 commercials.
1983 Oldsmobile 98 Cold Start
1983 Oldsmobile 98 Regency 307 with 84K miles. It hasn't been started in 5 months and it was 31 degrees in the barn. So this is a true cold start. Picture before ...
Comentarios del coche Marca Oldsmobile 98
Como califica el desempeño de este coche de la marca Oldsmobile 98 ?
Esta información es muy valiosa para aquellas personas que desean adquirir uno de estos; o simplemente para tener un antecedente de la calidad del coche.
Déjanos tus observaciones...
Puedes encontrar este artículo en los buscadores con los términos:
oldsmobile 1955
vendo Oldsmobile
AUTO OLDSMOVIL MODELO 1955
imagenes oldsmobile 77 ninety eight
oldsmobile 55
oldsmobile 1955 venta argentina
ficha tecnica de transmision chevrolet 1955
fotos carro olsmobil 55
También podría interesarte: