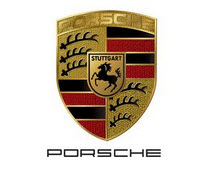 Conoce el automóvil marca Porsche 908
En el presente artículo encontrarás información del automóvil de la marca
Porsche 908
. Esperamos que sea de mucha utilidad para aquellas personas que desean adquirir este tipo de auto a demás se proporciona la ficha técnica, algunas imágenes del carro y
videos
.
Ficha técnica del vehículo marca Porsche 908
Especificaciones técnicas del auto marca
Porsche 908
.


Fabricante: Porsche
Modelo: 908
Año de fabricación: 1973
Motor: 2996 ccm (181.91 pulgadas cúbicas)
Tipo de motor: en-linea, 8-cyl
Potencia máxima: 351.00 PS (256,71 kW or 344,27 HP) at 8450 Rev. por min.
Combustible: Gasolina
Relación potencia/peso: 0.5318 PS/kg
País de origen: Alemania
Peso del vehículo: 660 kg (1447,82 libras)
Tipo de frenos delanteros: Discos

Galería de imágenes del carro marca Porsche 908
La Galería de Imágenes es una fuente de información, que facilita el acceso visual al automóvil para conocer detalladamente su modelo. A continuación te presentamos la vista de imágenes que corresponden al coche de la marca
Porsche 908
. Ten en cuenta, que también puedes compartir tus imágenes favoritas en Facebook y Twitter.

Galería de videos del vehículo de la Marca Porsche 908
Por lo general los videos del coche son publicidad que se muestra por cada marca, esto permite visualizar el vehículo en movimiento y en algunos de los casos, en los videos también se describen los accesorios que contiene cada coche.
Visualiza algunos videos del carro de la Marca Porsche 908:
Brian Redman 1971 Porsche 908/3
1971 Porsche 908/3 Prototype part of the prestigious Collier Collection was produced to win but two races: the Targa Florio and Nurburgring. Flat-eight ...
Emanuele Pirro drives Targa-winning Porsche 908/3 at Goodwood
Emanuele Pirro drives Targa-winning Porsche 908/3 at Goodwood The GRRC house captain talks F1 and modern Le Mans at the Festival of Speed.
Porsche 908 at Nurburgring 1971
The Gulf Porsche 908/3 Flunder was raced to victory in the Nurburgring 1000 km of 1971 by Derek Bell - Jo Siffert. The Porsche 908 was a racing car from ...
Porsche 908/2 ex Steve McQueen
Facebook: https://www.facebook.com/pages/Babylon-Car-Video/630677903639291 Google+: ...
Porsche 908 at Virginia Raceway (One Lap)
Adjust Your Speakers to LOW! Take a Lap in a Porsche 908 at Virginia International Raceway!
Lola T70 and Porsche 908 le Mans 2004
The winner of Le Mans Classic 2004 in a Porsche 908 passing a Lola T70 in the straight.
Porsche 908 on the Dyno.
http://www.emorymotorsports.com Emory Motorsports and Rothsport run the Porsche 908 through its paces in preperation for Rennsport III at Daytona.
Rossfeldrennen 2013 7/8 - Oldtimer Bergrennen - Autos 107 - 117
Internationaler Edelweiss Bergpreis Rossfeld Berchtesgaden 2013. Nächstes Rossfeld-Rennen: 25.-27. September 2015 Das rollende Museum auf der ...
Porsche 908/3 -- In-Car Video @ Laguna Seca
Brian Redman laps Mazda Raceway Laguna Seca in a Porsche 908/3.
1968 Porsche 908 Competition Short Tail (English subtitles)
The Porsche 908 fits into the long line of models which, starting with the 550 Spyder, allowed the German marque to reach the peak with the famous 917.
Targa Florio 1970 - Porsche 908/03 #12
Targa Florio 1970 - Tribute.
McQueen Porsche 908 bei 18 Vernasca Silverflag
Das ist eine vor dem Start erweiterte Ausgabe von Vernasca Silverflag 2013 Bitte beachte die Begrüssung des Platzsprechers zu Ehren von Steve McQueens ...
Porsche 962 and 908/3 drive out of parking garage
What does it sound like to fire up a 1985 Porsche 962's turbocharged flat-six or a 1971 Porsche 908/3's flat-eight inside a parking garage? The Amelia Island ...
Porsche 908 3 On Board E Pirro Goodwood FoS 2015
Goodwood Festival of Speed hill climb onboard a 1971 Porsche 908/3, built for the Targa Florio. Driven by Emanuele Pirro.
Rothsport Racing Engine Dyno - Porsche 908 Flat-8
This is a Porsche 908 engine on the dyno at Rothsport Racing in Tualatin Oregon. www.Rothsport.com.
Onboard the Porsche 908/3 at Goodwood
Watch as the 1970 Porsche 908/3 is driven up Goodwood's famous hill. Driven by Andrew Frankel.
Kurt Ahrens drives Porsche 908
Im Rahmenprogramm der GT Masters in der etropolis Motorsport Arena Oschersleben, fuhr Kurt Ahrens den legendären Porsche 908, den einst Steve McQueen ...
1970 Porsche 908/3 leaving the paddock at Pacific Raceway
The beautiful sounds of a Porsche flat-8. . .
Schauinsland Klassik 2007 - Porsche 908/2
Hier sehen Sie einen Porsche 908/2 bei seinen Präsentationsfahrten, anlässlich der 4. Schauinsland Klassik am 5. August 2007. Das Fahrzeug wurde 1969 für ...
Porsche 908 Sounds
http://www.instagram.com/rodemory Here are the sounds of a Porsche 908 engine on the chassis dyno and the engine dyno. I build Porsche 356, 911, 912, 908, ...
Driveby Porsche 917/30 and spin Porsche 908
Porsche Rennsport Reunion 2007 Daytona Beach. This is a little movie of a Porsche 917/30 and a Porsche 908 druing a Race.
Histo-Cup Austria - BMW CSL - DRM Gr. 5 BMW 320 - Porsche 908 - VW Käfer - 2002 ti
Check my channel for Car Sounds as MP3. Lauf zum Histo Cup in Hockenheim 2005 http://www.histo-cup.at/
Porsche 908 1º Nurburgring 69 Fly Classic
Fly Classic.
porsche 908/03
Phil's Porsche 908/03.
Carrera UNIVERSAL Ferrari 312 vs. Porsche 908 - One Battle - DAS RENNEN (aus den 70ern)
Carrera Bahn - Rennbahn / Slotbahn Carrera Universal - analog Slot Seit ca. 30 Jahre lag meine Carrera Universal auf dem Speicher. BIS HEUTE!

Déjanos tus comentarios del automóvil Marca Porsche 908
Sus comentarios son muy valiosos ya que a través de ellos, otras personas que desean adquirir un carro, podrán conocer los antecedentes de la calidad del mismo.
Puedes encontrar este artículo en los buscadores con los términos:
porsche 908 ficha tecnica
ficha técnica porshe 908
También podría interesarte: