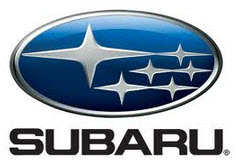 Conoce el automóvil marca Subaru Legacy
En el presente artículo encontrarás información del coche de la marca Subaru Legacy. Esperamos que sea de mucha utilidad para aquellas personas que desean adquirir este tipo de automóvil a demás se proporciona la ficha técnica, algunas imágenes del auto y videos. 
Ficha técnica del carro marca Subaru Legacy
Las fichas técnicas describen diferentes tecnologías aplicadas al auto Buscan brindar información concreta del carro Subaru Legacy para los interesados en su adquisición.
Caracteristicas de la ficha técnica del auto marca Subaru Legacy:


Fabricante: Subaru
Modelo: Legacy
Año de fabricación: 1991
Categoría: Familiar
Motor: 1992 ccm (120.94 pulgadas cúbicas)
Tipo de motor: en-linea, 4-cyl
Potencia máxima: 116.00 PS (84,58 kW or 113,43 HP) at 5600 Rev. por min.
Torque máximo: 164.00 Nm (16,62 kgf-m or 120,40 ft.lbs) at 4400 Rev. por min.
Combustible: Gasolina
Relación potencia/peso: 0.0928 PS/kg
Tracción: 4WD
Número de asientos: 5
Espacio para pasajeros: 4360 litros (1146,24 galones)
País de origen: Japón
Llantas frontales: 175/70-R14
Llantas traseras: 175/70-R14
Peso del vehículo: 1250 kg (2742,02 libras)
Longitud del vehículo: 4550 mm (178,20 pulgadas)
Ancho del vehículo: 1700 mm (66,57 pulgadas)
Altura del vehículo: 1390 mm (54,43 pulgadas)
Distancia entre el vehículo y el suelo: 170 mm (6,67 pulgadas)
Distancia entre ejes: 2590 mm (101,49 pulgadas)
Coeficiente de arrastre aerodinámico: 0.3

Galería de imágenes del automóvil marca Subaru Legacy
La Galería de Imágenes es una fuente de información, que facilita el acceso visual al vehículo para conocer detalladamente su modelo. A continuación te presentamos la vista de imágenes que corresponden al vehículo de la marca Subaru Legacy. Ten en cuenta, que también puedes compartir tus imágenes favoritas en Facebook y Twitter.

Galería de videos del coche de la Marca Subaru Legacy
El vídeo es un poderoso medio para poder visualizar el automóvil en movimiento. En seguida, podrás ver la galería de videos para el carro de la Marca Subaru Legacy.
2015 Subaru Legacy Review: An AWD Boxer Sedan for the Family
http://www.TFLcar.com ) The 2015 Subaru Legacy is an all new sure-footed AWD sedan. In this TFLcar review Nathan spends a week behind the wheel of the ...
Redline Review: 2015 Subaru Legacy
Subaru takes it's largest sedan and gives it more of a mainstream appeal with this all-new 2015 Legacy. More space, efficiency, and technology should do well ...
2015 Subaru Legacy Challenges the Roadkill Project Cars! - Roadkill Ep. 32
In this extra special episode of Roadkill, Subaru's all-new 2015 Legacy goes head-to-head with three of Roadkill's most famous project cars in tests of agility.
MotorWeek | Road Test: 2015 Subaru Legacy
The new Legacy helps Subaru leap from fringe to frontrunner. Check out more at http://www.motorweek.org Follow us on Twitter: ...
2015 Subaru Legacy 3.6R Limited - Review & Test Drive
The 2015 Subaru Legacy is on an all-new platform, with symmetrical all wheel drive and a high-torque lineartronic CVT. It features active torque vectoring, ...
Richard Hammond Reviews The 1999 Subaru Legacy
Richard Hammond reviews the 1999 Subaru Legacy, to find out how it fairs against it's competitors in the estate market.
【試駕38】Subaru Legacy 全面進化試駕
改款後的Subaru Legacy只有一個版本, 目前的預接單價是122萬, Legacy它統一搭載的都是2.5升的自然進氣引擎, 這次改款除了外觀...
2015 Subaru Legacy Review
The 2015 Subaru Legacy is a mid-size sedan with all wheel drive AWD and two available engines. Improved fuel economy, design and attractive price make the ...
2015 Subaru Legacy Review - Kelley Blue Book
Standard all-wheel drive has always been the Subaru Legacy's claim to fame. Yet in the face well-established rivals like the Honda Accord and Toyota Camry, ...
Twin-Turbo Subaru Legacy: How JDM Can You Go? -- /TUNED
Dave Brown likes to do things differently. So, rather than build an R-STi like everyone else, he spent over two years at his shop Fast of Westchester turning his ...
2015 Chrysler 200S vs Subaru Legacy 3.6L TFL4K Matchup Review: AWD vs AWD
http://www.TFLcar.com ) 2015 Chrysler 200S and the 2015 Subaru Legacy 3.6 Limited sedan are two cars that compete head to head especially since both cars ...
Subaru Legacy B4 по снегу
Subaru Legacy B4 снежный дрифт.
Subaru Legacy B4 Turbo Beast
http://www.drive2.ru/r/subaru/429804/
2015 Subaru Legacy - TestDriveNow.com Review by Auto Critic Steve Hammes
TestDriveNow.com video review of the all-new 2015 Subaru Legacy 2.5i Limited by automotive critic Steve Hammes. MSRP as tested: $30580. SEE WHY ...
Subaru Legacy vs. Honda Accord | Model Comparison | Morrie's Minnetonka Subaru
http://www.morriesminnetonkasubaru.com | How does the all-new Subaru Legacy stack up against the Honda Accord - a mainstay in the midsize sedan segment ...
2015 Subaru Legacy 3.6R First Drive Review
We get our first road test in the all-new for 2015 Subaru Legacy 3.6R Limited to see how it stacks up to mainstream competition. See our 2015 Subaru Outback ...
Fifth Gear Subaru Legacy R Spec-B
Our very own www.Subaruownersclub.com member Boot's Legacy Spec-B been reviewed on Fifth Gear by the one and only Tiff Needell. With a couple of other ...
2014 Subaru Legacy 2.5i Limited Review and Road Test
Need a mid-sized sedan under $30000 with AWD? Right now there's only one option right now. That's because Ford's AWD Fusion is available only in ...
2015 Subaru Legacy vs. 2015 Chrysler 200S
Subscribe http://www.youtube.com/subscription_center?add_user=AutoGuideVideo YouTube - http://www.youtube.com/user/AutoguideVideo Facebook ...
2015 Subaru Legacy 2.5i Premium
All-wheel drive and Harry Potter's invisibility cloak come standard.
Subaru Legacy Station Wagon 2.0R MY2006 in the snow.
Symetrical All Wheel Drive is fun! Subaru Legacy 2.0R MY2006 with Simons sport exhaust system. I love my Subaru. Greetings from Sweden!
1997 Subaru Legacy Front Axle Replacement -EricTheCarGuy
Visit me at: http://www.ericthecarguy.com/ Solving Performance Problems 1 http://www.youtube.com/watch?v=rsGTeWayqIU Solving Performance Problems 2 ...
Subaru Legacy H6 MY2003: 0 - 240km/h
245bhp unleashed for a 0 - 240km/h run. Highway at around 10:30PM, just a few lonely cars on the road, most of them in the right or middle lane. Clear to go at ...
Subaru Legacy estate review - CarBuyer
Subaru Legacy estate 2014 review: http://bit.ly/1cTm0DO Subscribe to the Carbuyer YouTube channel: http://bit.ly/17k4fct Subscribe to Auto Express: ...
1997 Subaru Legacy L AWD Wagon Green
Short video walkaround and test drive of a 1997 Subaru Legacy L AWD Wagon Green.
Comentarios del auto Marca Subaru Legacy
Déjanos tus impresiones acerca del tema tratado Subaru Legacy. Serán muy útiles para mejorar nuestro portal.
Puedes encontrar este artículo en los buscadores con los términos:
subaru legacy 1991 especificaciones
ficha tecnica subaru legacy 1991
subaru legacy 1991 ficha tecnica
ficha tecnica subaru legacy 91
ficha tecnica subaru legacy vz
ficha tecnica de subaru legacy 1991
ficha tecnica del subaru legacy 1991
subaru legacy 91 especificaciones
También podría interesarte: