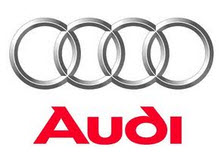 Conoce el coche marca Audi A8 L W12 Sedan / saloon
En el presente artículo encontrarás información del automóvil de la marca Audi A8 L W12 Sedan / saloon. Esperamos que sea de mucha utilidad para aquellas personas que desean adquirir este tipo de vehículo a demás se proporciona la ficha técnica, algunas imágenes del carro y videos. 
Ficha técnica del vehículo marca Audi A8 L W12 Sedan / saloon
Las especificaciones técnicas son importantes para conocer las tecnologías aplicadas al vehículo Audi A8 L W12 Sedan / saloon, y además esta información hace referencia al desempeño y calidad del mismo.
Ficha técnica del auto marca Audi A8 L W12 Sedan / saloon:


Fabricante: Audi
Modelo: A8 L W12
Año de fabricación: 2008
Categoría: Grande / Carros de Lujo
Motor: 5998 ccm (364.17 pulgadas cúbicas)
Tipo de motor: W engine
Válvulas por cilindro: 4
Potencia máxima: 456.00 PS (333,33 kW or 447,75 HP) at 6200 Rev. por min.
Torque máximo: 580.37 Nm (58,90 kgf-m or 425,96 ft.lbs) at 4000 Rev. por min.
Diámetro pistón x longitud movimiento: 84.0 x 90.2 mm (3,28 x 3.6 pulgadas)
Combustible: Gasolina, unleaded 98
Transmisión: Auto, 6-velocidades
Tracción: 4WD
Número de asientos: 4
Espacio para pasajeros: 3030 litros (797,00 galones)
Número de puertas: 4
País de origen: Alemania
Llantas frontales: 255/40-R19
Llantas traseras: 255/40-R19
Chasis: Sedan / saloon
Perímetro de giro: 14 m (536,70 pulgadas)
Longitud del vehículo: 5200 mm (203,68 pulgadas)
Ancho del vehículo: 1900 mm (74,43 pulgadas)
Altura del vehículo: 1460 mm (57,21 pulgadas)
Peso máximo del vehículo con carga: 2145 kg (4705,26 libras)
Distancia entre el vehículo y el suelo: 130 mm (5,07 pulgadas)
Distancia entre ejes: 3080 mm (120,69 pulgadas)
Sistema de refrigeración: Líquida
Tipo de frenos delanteros: Discos Ventilados
Tipo de frenos traseros: Tambores
Espacio para carga: 425 litros (111,44 galones)
Espacio para piernas: 1060 mm (41,49 pulgadas)
Rendimiento del combustible en carretera: 11.2 litros/100 km (20,90 millas por galón)
Rendimiento del combustible mixto: 13.8 litros/100 km (16,92 millas por galón)
Rendimiento del combustible en la ciudad: 15.7 litros/100 km (14,93 millas por galón)
Capacidad máxima del tanque de combustible: 90.0 litros (23,66 galones)

Galería de imágenes del vehículo marca Audi A8 L W12 Sedan / saloon
Espectáculares imágenes del coche marca Audi A8 L W12 Sedan / saloon
Galeria de videos del automovil Marca Audi A8 L W12 Sedan / saloon
La mas completa galeria de videos del carro Marca Audi A8 L W12 Sedan / saloon
New Audi A8 2018 review - the most high-tech car ever?
This is the all-new Audi A8. The fourth generation of Audi's luxury limousine could be one of the most technologically advanced cars ever produced - so I put its gadgets to the test in this...
Audi A8 saloon review - CarBuyer
Audi A8 saloon 2014 review: http://bit.ly/1gAKVwl Subscribe to the Carbuyer YouTube channel: http://bit.ly/17k4fct Subscribe to Auto Express: http://subscribe.autoexpress.co.uk/cb It doesn't...
AUDI A8 L 2017 - LUXURIOUS INTERIOR - ONE OF TOP 5 LUXURY CARS
Watch - top 5 luxury cars https://youtu.be/b6NXLXoJpBs WATCH BMW 7 SERIES INTERIOR https://www.youtube.com/watch?v=3TBuIAFbDtw THIS AUDI A8 L IS A LUXURY SEDAN. IT IS ONE OF THE TOP...
2018 Audi A8 - INTERIOR
Luxury lounge: the interior Freedom is the defining design feature with a new luxury slant. This explains the A8's resemblance to a lavish, spacious lounge. Compared to the predecessor model,...
2018 Audi A8 55 TFSI Quattro - Powerful Luxury Sedan 340 hp, 500 Nm
2018 Audi A8 55 TFSI Quattro - Drive, Interior and Exterior. The luxury sedan comes with a three-liter diesel unit in the Audi A8 50 TDI quattro, while the Audi A8 55 TFSI quattro features...
2012 Audi A8-L Test Drive & Car Review
http://www.autobytel.com/audi/a8/?id=32972 The 2012 Audi A8 is a perfect example of what a full sized luxury sedan should be. On the outside the Audi A8 is beautiful from the grill all the...
2013 Audi A8 - L W12 Sedan 4D Los Angeles Van Nuys Santa Monica Beverly Hills Los Angeles
Have any questions about this 2013 Audi A8? We are happy to help you anytime 24/7. Click the link below for direct Keyes Audi concierge assistance. http://www.keyesaudi.com/?campaign=youtube...
NEW Audi A8 L W12 quattro [HD] (Option Auto)
Audi A8 L W12 quattro The new A8 places Audi among the innovation leaders in the luxury segment. One great strength of the big sedan is its lightweight construction. The Audi A8 3.0 TFSI with...
2012 Audi A8 L Start Up, Exhaust, and In Depth Tour
In this video I give a full in depth tour of the all new 2012 Audi A8L. I take viewers on a close look through the interior and exterior of this car while showing details, over viewing of features,...
2016 Audi A8 L W12 Piloted Driving at the Berlinale 2016
Celebrities like George Clooney, Channing Tatum and the Berlinale jury president Meryl Streep triggered a flurry of camera flashes at the opening of the 66th Berlin International Film Festival....
2016 Audi A8 Car Review by Lauren Fix, The Car Coach
The A8 L line includes the A8 L 3.0T, 3.0L TDI, 4.0T, W12 and new for the 2016 model year, the S8 plus. With a boost to engineering and performance features, and sporting new design cues, the...
Audi A8 L W12 FSI Quattro Interior, Exterior and Drive
Audi A8 L W12 6.3 FSI quattro Interior, Exterior and Drive Subscribe.
2014 Audi A8 L W12
Driving footage of the new Audi A8 L W12. http://www.testdriven.co.uk/2014-audi-a8-s8/
Audi A8 L Security Gadgets || Most Secure Audi Ever
Audi has once again further developed its armored high-security sedan. At the International Motor Show (IAA) in Frankfurt am Main, the premium brand is presenting the most secure Audi ever...
Audi A8 2017 review | Mat Watson Reviews
The Audi A8 faces tough competition in the luxury saloon class from the likes of the popular Mercedes S-Class and technological powerhouse, the BMW 7 Series. With a new model having been spotted...
2015 Audi A8L Road Test and Review
www.audiannarbor.com www.facebook.com/VehicleVirgins 2014 Audi A8L $103495 4L V8: 435hp, 444ft lbs 0-60: 4.2s 17 mpg city 28mpg highway Luxurious is an understatement. The 2015 A8L is a limousine...
All new Audi A8 L W12 Quattro 2011
All new Audi A8 L W12 Quattro 2011.
2015 Audi A8 L TDI Diesel Full Review, Start Up, Exhaust
HAPPYRIDER2011 OFFICIAL SITE: http://www.happyrider2011.com FACEBOOK: https://www.facebook.com/Happyrider2011 An In depth review of the 2015 Audi A8 L Diesel. We'll Start up the engine, listen...
2010 Audi A8 L | Boyer Pickering Certified Pre-Owned | 140682A
This is a Certified Pre-Owned 2010 Audi A8 L AWD in a black exterior. This one is in great condition with only 72658km. It is a 5 passenger Full Size Luxury Sedan with superb handling and...
2017 Audi A8 L: Review
In this one I'll go for a test drive and then completely go over the exterior, interior, engine bay, trunk space & more of the NEW 2017 Audi A8 L. Hope you like! Big thanks to Sun Motor Cars...
2013 Audi A8 L Test Drive & Luxury Car Video Review
http://www.autobytel.com/audi/a8/2013/?id=32972 The 2013 Audi A8 L is the top of the line luxury vehicle from this German auto manufacturer. The "L" denotes that this is a long-wheelbase edition...
Armored Audi A8 L W12 - www.armoredcarssale.com
Armored Audi A8L W12. 6.3L 12 Cylinder Engine 500 hp, Automatic Transmission, All Wheel Drive, Well Equipped. All new vehicles come with a 24 month/24000 miles armoring warranty. For more...
Audi A8L W12 2013 Interior Detail Commercial Carjam TV
CARJAM TV - Subscribe Here Now http://www.youtube.com/carjamradio For The Best Car Videos In The World Like Us Now On Facebook: http://www.facebook.com/CarjamTV Website: http://www.carj...
Audi A8L W12--Video Test Drive with Chris Moran
http://www.SupercarNetwork.com A world-class motorcar, the Audi A8L W12, presented by Chris Moran. Audi furnished by D&M Motorsports in Glen Ellyn, IL.
Audi A8 Saloon 2018 first drive review
The Audi A8 is a luxury limousine that competes with the BMW 7 Series and the Mercedes-Benz S-Class. It's packed with super-clever, cutting-edge technology, including one of the most advanced...

Déjanos tus comentarios del vehículo Marca Audi A8 L W12 Sedan / saloon
Sus comentarios son muy valiosos ya que a través de ellos, otras personas que desean adquirir un auto, podrán conocer los antecedentes de la calidad del mismo.
Puedes encontrar este artículo en los buscadores con los términos:
audi a8 w12 blindado
audi a8 2006 especificaciones
audi a8 6 0 blindado ficha tecnica
ficha tecnica audi a8 2009
audi a8 w12 precio
especificaciones tecnicas audi a8 l w12
audi a8 blindado en alemania costo
audi v12 ficha
También podría interesarte: