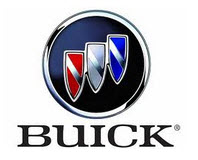 Conoce tu coche marca Buick Estate Wagon
Una de las condiciones necesarias a la hora de comprar o adquirir coche es que cumpla con las caracteristicas deseadas. Conoce detalladamente las especificaciones técnicas del vehículo de la marca
Buick Estate Wagon
, y a demás algunas imágenes y videos.
Ficha técnica del automóvil marca Buick Estate Wagon
Especificaciones técnicas del vehículo marca
Buick Estate Wagon
.


Fabricante: Buick
Modelo: Estate Wagon
Año de fabricación: 1976
Categoría: Station Wagons Estate
Ubicación del motor: Delantera
Motor: 5736 ccm (348.26 pulgadas cúbicas)
Tipo de motor: V8
Potencia máxima: 155.00 PS (113,43 kW or 152,24 HP) at 3400 Rev. por min.
Torque máximo: 380.00 Nm (38,51 kgf-m or 278,90 ft.lbs) at 1800 Rev. por min.
Diámetro pistón x longitud movimiento: 96.5 x 97.8 mm (3,78 x 3.9 pulgadas)
Combustible: Gasolina
Transmisión: Auto, 3-velocidades
Relación potencia/peso: 0.0824 PS/kg
Tracción: Trasera
Espacio para pasajeros: 5830 litros (1532,30 galones)
País de origen: USA
Llantas frontales: F78/80-R15
Llantas traseras: F78/80-R15
Peso del vehículo: 1884 kg (4132,73 libras)
Longitud del vehículo: 5510 mm (215,82 pulgadas)
Ancho del vehículo: 1990 mm (77,91 pulgadas)
Altura del vehículo: 1440 mm (56,42 pulgadas)
Distancia entre ejes: 2950 mm (115,52 pulgadas)
Tipo de frenos delanteros: Discos
Tipo de frenos traseros: Tambores
Coeficiente de arrastre aerodinámico: 0.5

Galería de imágenes del vehículo marca Buick Estate Wagon
Espectáculares imágenes del auto marca
Buick Estate Wagon
Galeria de videos del coche Marca Buick Estate Wagon
La mas completa galeria de videos del automovil Marca Buick Estate Wagon
1990 Buick Estate Wagon with only 52,000 miles! Part 1

88 Buick Electra Estate Station Wagon Full Video Car Review 1 Owner B Body
88 Buick Estate Station Wagon Full Video Car Review 1 Owner B Body http://www.hipstercars.com California Clean Woody Wagon Caprice LeSabre. This is a clean 1 owner woody wagon that has been...
1983 Buick Estate Wagon Gets Some Attention

1994 Buick Roadmaster Estate Wagon Start Up, Exhaust, and In Depth Review
Hello and welcome to Saabkyle04! YouTube's largest collection of automotive variety! In today's video, we will take an up close and personal in depth look at the 1994 Buick Roadmaster Estate...
1983 Buick Electra Estate Luxury Station Wagon - Classic Car Tour & Ride - Samspace81
1-Owner 1983 Buick Electra Estate Wagon sold new at Merril Buick in Denton, Texas and has been kept in great condition. This is officially a classic car, powered by a 302 5 liter V8, options...
1974 Buick Estate Wagon
Operation of clam shell tailgate.
1970 Buick Estate Wagon - Loaded - Special Ordered when new - SOLD!
Remember when you used to load the kids in your 3-seated station wagon and head for an amusement park or for a camp out with all your stuff on top of the car? Or, in my case as an only child,...
1957 Buick Estate Wagon Pro Touring Street Rod Nationals Plus 2014
A 1957 Buick Estate Wagon I shot at the Street Rod Nationals 2014...If this is not your favorite wagon it has to make the top ten...Way cool....Check it out!!!..Make sure you follow me so that...
1974 Buick Estate Wagon
Highly optioned 1974 Buick Estate wagon with 455 engine. Fitted with cornering lamps, lamp monitors and more....
1993 Buick Roadmaster Estate Wagon Start Up, Tour and In Depth Review - 77K

Buick Estate Wagon 1974
A 1974 Buick estate wagon (built October 1973) with a 7.5 litre 455 engine. With less than 67000 recorded miles. Painted in Burgundy metallic paint. Supplied with many options including...
1975 Buick Estate Wagon, power clamshell glide-away tailgate operation.
Window motor is a little slow in cold weather. All 1971-1976 GM full size wagons featured the unique Glide Away Tailgate design. The power window was standard, the tailgate could be manual...
1977 Buick Electra Estate station Wagon
77 buick saloon once has wood grain now all solid color classic old school Cars-Global levittown PA 19057.
Start Up Of My 1973 Buick Estate Wagon
Starting my 1973 Buick Estate Wagon with a rebuilt 455.
1993 Buick Roadmaster Estate Wagon Start Up, Engine, and In Depth Tour
In this video I give a full in depth tour of a 1993 buick roadmaster estate wagon. I take viewers on a close look through the interior and exterior of this car while showing details, over viewing...
Buick Electra estate station wagon
1984 Buick Electra estate station wagon 41584 ORIGINAL MILES, dual 50 series Flowmasters well kept for its age. A/c and heater works, radio works, power everything including factory CB radio.
1989 buick electra estate wagon cold startup
Description this is the best it ever started on a cold day. I have watched this video and I know that you can not here the engine starting but it did.
Buick Roadmaster Estate: Save the Whales -- /WHEEL LOVE
In episode three of the most chill car show on YouTube: Mike tells us about his 1996 Buick Roadmaster Estate, a wagon that shares the same LT1 V8 as the Corvette, Camaro Z28, and the Firebird...
1996 Buick Roadmaster Estate Wagon tow package
Here's my new wagon! It's a 1996 Buick Roadmaster wagon in Light Driftwood Metallic (LDM). Vehicle has the LT1, and the towing package. This was my favorite year and color and because it's...
1976 Buick Estate Wagon Used Cars San Rafael CA
http://www.californiamotors.com This 1976 Buick Estate Wagon is available from California Motors. For details, call us at 800-457-4505.
Quick Startup 1988 Buick Electra Estate Wagon & 2000 Green Mazda MPV
Taken at Aligntek The buick estate wagon had 86000km at that time.
This one's for you redneckratrodPat- 1973 Buick Estate Wagon
Hey redneckratrodPat, I saw this at the 2009 BSAAC Car Show today at the Endicott Estate in Dedham, Ma. This is one of the biggest car shows in New England. 1973 Buick Estate Wagon. Enjoy.
1983 Buick Regal Estate Wagon - Vintage Motorcars - Sun Prairie, WI
Here we have a very unique and cool vehicle that will certainly be a hit at every car show you attend! This is a very rare 1983 Buick Regal Estate Wagon (2 Year limited production) that has...
Operation of a MANUAL clamshell wagon tailgate
Manual glide-a-way tailgate on my 1976 Pontiac Grand Safari.
1988 Buick Century Estate Wagon
It was a good vehicle. The engine is 3.8L. I had to change the vehicle because of the condition of the state I live in and don't have room for another vehicle. I always like GM mid-size station...

Dejar Comentarios del vehículo Marca Buick Estate Wagon
Sus comentarios son muy oportunos, permiten a otras personas interesadas conocer un poco más del automóvil Buick Estate Wagon, en cuanto a su desempeño, calidad y economía.
Dejanos tus comentarios...
Puedes encontrar este artículo en los buscadores con los términos:
buick escudo
escudo de buick
chevrolet buick 1976 tres escudos
escudos de automóviles
ruedas para buick state wagon del 76
marca carro tres escudos
tres escudos carros
buick wagon precio -mitula -mercadolibre -mx
También podría interesarte: