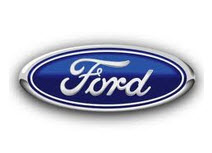 Conoce el vehículo marca Ford Edge
Este artículo brinda información del vehículo de la Marca
Ford Edge
, la ficha técnica detallada,galería de imágenes en la cual puedes compartir tus imagenes favoritas y por último videos del mismo.Todo esto para los amantes del automovilismo.
Ficha técnica del automóvil marca Ford Edge
Un auto bonito no es suficiente, las especificaciones técnicas o fichas técnicas permiten conocer ampliamente la composición y desempeño que posee el coche. Detalles de la ficha técnica del coche marca
Ford Edge
:


Fabricante: Ford
Modelo: Edge
Año de fabricación: 2007
Categoría: SUV
Ubicación del motor: Delantera
Motor: 3500 ccm (212.50 pulgadas cúbicas)
Tipo de motor: V6
Potencia máxima: 269.00 PS (197,01 kW or 263,68 HP) at 6250 Rev. por min.
Torque máximo: 339.00 Nm (34,43 kgf-m or 248,75 ft.lbs) at 4500 Rev. por min.
Diámetro pistón x longitud movimiento: 91.4 x 86.4 mm (3,58 x 3.4 pulgadas)
Compresión: 10.3:1
Combustible: Gasolina
Transmisión: Auto, 6-velocidades
Tracción: Delantera
Número de asientos: 5
Número de puertas: 4
Perímetro de giro: 12 m (485,76 pulgadas)
Longitud del vehículo: 4720 mm (184,87 pulgadas)
Ancho del vehículo: 1930 mm (75,62 pulgadas)
Altura del vehículo: 1710 mm (66,96 pulgadas)
Distancia entre ejes: 2830 mm (110,84 pulgadas)
Tipo de frenos delanteros: Discos
Tipo de frenos traseros: Discos

Galería de imágenes del coche marca Ford Edge
Espectáculares imágenes del carro marca
Ford Edge
Galeria de videos del automovil Marca Ford Edge
La mas completa galeria de videos del coche Marca Ford Edge
2017 Ford Edge - Review and Road Test
Not every SUV buyer needs three rows of seats. With 5 seats, a trio of engine choices, and lots of high-tech features the Ford Edge is a midsize SUV for those who think practicality and eye-catchin...
The 2019 Ford Edge ST | Ford Performance
Ford introduced the first performance-enhanced ST to its SUV lineup with the all-new 2019 Edge ST. In addition to its 335 horsepower and 380 lb.-ft. of torque pumping through a 2.7-liter twin-turb...
Ford Edge 2017 SUV review | Mat Watson Reviews
The Ford Edge is an all-American SUV that's recently gone on sale in the UK for the very first time. It's huge and rivals cars such as the Jaguar F-Pace and Land Rover Discovery Sport – but...
First Gear 2017 Ford Edge Titanium - Review and Test Drive
Explore a 2017 Ford Edge Titanium in this episode of First Gear. Watch as host David Fedor pushes all the buttons and hunts for secret compartments before taking the Edge for a test drive....
2015 Ford Edge Review First Drive
Ford's first foray into the mid-size crossover market took place in 2006 when they introduced the Edge. http://www.autoguide.com/manufacturer/ford/2015-ford-edge-review Subscribe http://www.you...
2019 Ford Edge ST is a turbocharged performance-focused crossover SUV
New 2019 Ford Edge ST gets wild with 335 horsepower, tighter handling and sharper looks. Read more: http://roadshow.co/7ERUbA Subscribe to Roadshow: http://bit.ly/1Z3Ff7G Visit us online at...
2015 Ford Edge First Drive Review in TFL4K: A New, New Age Crossover
http://www.TFLcar.com ) The 2015 Ford Edge is all new. The Ford is available with three different engines and in both front-wheel-drive and all-wheel-drive. So how does this completely new...
2016 Ford Edge Sport Review And Road Test - 2.7L EcoBoost Twin Turbo
I truly love this new Ford Edge Sport! This CUV looks amazing and has a twin turbo V6 with 315HP and 350 torque. Check it out for yourself http://instagram.com/autovlog "Like" the Facebook...
2019 Ford Edge and Ford Edge ST: Top 5 Things You Need to Know - 2018 Detroit Auto Show
The 2019 Ford Edge has been revamped. It gets new technology, updated styling, a brand-new transmission and even a high-performance model. Here are five important facts about this trendsetting...
2015 Ford Edge Ecoboost Titanium Review and Road Test - Detailed in 4K
The large two-row crossover seems to be a rare breed. With compacts getting less compact and folks supersizing their people carriers, Ford decided to redesign the Edge to keep it from going...
2019 Ford Edge ST: A Faster Way to Get Your Groceries!
http://www.TFLcar.com ) Do you like to take the long way home from work? If so Ford has the new family hauler just for you. The 335 HP 2019 Ford Edge ST will not only take you to work, but...
2019 Ford Edge ST: First Look
The 335 horsepower 2019 Ford Edge ST crossover SUV makes its debut at the Detroit Auto Show, the first Ford Performance SUV to wear the ST badge. Full first look inside and out with specs....
2011 Ford Edge Limited Start Up, Engine, and In Depth Tour
In this video I give a full in depth tour of the 2011 Ford Edge Limited. I take viewers on a close look through the interior and exterior of this car while showing details, over viewing of...
2017 Ford Edge Sport Review And POV - Best Looking SUV In It's Class ?
Everything you need to know about the 2017 Ford Edge Sport. Follow us on Social Media: http://instagram.com/autovlog "Like" the Facebook page: http://facebook.com/autovlog Twitter: http://twi...
MotorWeek | Road Test: 2015 Ford Edge
Let's explore Ford's latest cutting Edge crossover. Check out more at http://www.motorweek.org Follow us on Twitter http://www.twitter.com/MotorWeek Like us on Facebook https://www.facebook.co...
2019 Ford Edge debuts sharp new look at the Detroit Auto Show
The Ford Edge has been honed for the 2019 model year, boasting a bold new look and updated tech. Read more: http://roadshow.co/UHPtYS Subscribe to Roadshow: http://bit.ly/1Z3Ff7G Visit us...
2017 Ford Edge | CarGurus Test Drive Review
Shop 2017 Ford Edge Listings: https://goo.gl/FNyL2V Ford's Edge midsize crossover offers generous cargo room and a comfortable ride for up to 5 passengers, along with some advanced safety...
Ford Edge SUV long-term test review
So where does the Ford Edge rank in the annals of best ever Fords? Pete Tullin finds out. Subscribe for more videos from Auto Trader every Friday: http://bit.ly/1AqiIny Don't forget to click...
So you want to buy a used Ford Edge 2007 thru 2014
Some basics of buying and inspection of a used Ford Edge before you purchase. Items to look out for and be aware of when shopping. Not all TSB's and recalls are covered. A link to a few...
2018 Ford Edge Rant
It's one of the few crossovers that isn't another appliance! More at EPautos.com - the web's best Libertarian gearhead site!
Novo Ford Edge ST 2019 - Salão de Detroit
A inédita configuração esportiva do crossover de luxo Edge foi revelada no Salão de Detroit. Já com a renovação visual que chegará ao Brasil, a novidade estreia um novo motor turbo...
2019 Ford Edge ST Close Up Look! NAIAS 2018
I do a quick walkaround of the new 2019 Ford Edge ST. What do you think of it? Shirts and other merch: https://teespring.com/stores/matt-maran-motoring Camera gear used: https://www.amazon.com/shop...
Ford Edge Facelift (NAIAS 2018) Details/Erklärung
Ford hat das SUV Edge technisch und optisch überarbeitet. An der Front fallen die nun serienmäßigen LED-Scheinwerfer und der neue Kühlergrill mit mehr Querstreben als bisher auf. Die Motorhaube...
2019 Ford Edge ST – Redline: First Look – 2018 NAIAS
Although not Ford's best-selling crossover, the Edge soldiers on as one of the few 2-row midsize crossovers on the market. After 4 years into its lifecycle, the second generation gets a heavy...
2017 Ford Edge

Comentarios del coche Marca Ford Edge
Déjanos tus impresiones acerca del tema tratado Ford Edge. Serán muy útiles para mejorar nuestro portal.
Puedes encontrar este artículo en los buscadores con los términos:
ford edge 2007 ficha tecnica
ficha tecnica ford edge 2007
ficha tecnica edge 2007
ficha tecnica de ford edge 2007
ford edge 2007 caracteristicas
edge 2007 ficha tecnica
caracteristicas ford edge 2007
caracteristicas de ford edge 2007
También podría interesarte: