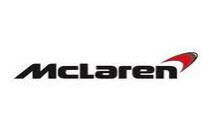 Conoce mas acerca del auto marca McLaren F1 GTR
Completa informacion del coche, marca McLaren F1 GTR: ficha tecnica, galeria de imagenes y videos. 
Ficha técnica del vehículo marca McLaren F1 GTR
Las fichas técnicas son pequeños resúmenes en donde se describen diferentes procesos y/o tecnologías aplicadas al carro Estas fichas están en función de la demanda y buscan brindar información concreta del carro.
Detalles de la ficha técnica del automóvil marca McLaren F1 GTR:


Fabricante: McLaren
Modelo: F1 GTR
Año de fabricación: 1996
Categoría: Cabrio / Sport Cars
Ubicación del motor: Middle
Motor: 6061 ccm (367.99 pulgadas cúbicas)
Tipo de motor: V12
Válvulas por cilindro: 4
Potencia máxima: 636.00 PS (465,66 kW or 623,87 HP) at 7400 Rev. por min.
Torque máximo: 715.00 Nm (72,54 kgf-m or 524,76 ft.lbs) at 4500 Rev. por min.
Combustible: Gasolina
Transmisión: Manual, 6-velocidades
Relación potencia/peso: 0.5679 PS/kg
Tracción: Trasera
Número de asientos: 3
Espacio para pasajeros: 4940 litros (1298,48 galones)
Llantas frontales: 235/45-ZR17
Llantas traseras: 315/45-ZR17
Peso del vehículo: 1120 kg (2456,85 libras)
Longitud del vehículo: 4290 mm (168,06 pulgadas)
Ancho del vehículo: 1830 mm (71,64 pulgadas)
Altura del vehículo: 1090 mm (42,69 pulgadas)
Distancia entre el vehículo y el suelo: 140 mm (5,47 pulgadas)
Distancia entre ejes: 2720 mm (106,56 pulgadas)

Galería de imágenes del coche marca McLaren F1 GTR
Espectáculares imágenes del vehículo marca McLaren F1 GTR
Galeria de videos del carro Marca McLaren F1 GTR
La mas completa galeria de videos del vehiculo Marca McLaren F1 GTR
McLaren F1 GTR driven by autocar.co.uk
Steve Sutcliffe drives the McLaren F1 GTR. See autocar.co.uk's McLaren F1 reviews at http://www.autocar.co.uk/mclaren/f1/
MAD Ride in Race-Winning McLaren F1 GTR!!
We were very lucky to experience a passenger ride on board the 02R race-winning McLaren F1 GTR. This car is the most successful F1, having won 6 races all ...
GoPro: The 1996 Le Mans McLaren F1 GTR is Alive!
Justin Bell takes us for a flyer and awakens the BMW Motorsport McLaren F1 GTR, the unicorn of racing cars. Settle in for the 2.4 miles of Mid-Ohio Sports Car ...
McLaren F1 GTR #16R vs Ferrari Enzo - Fifth Gear
Clip from a Fifth Gear episode (9x13) showing Tiff Needell comparing the McLaren F1 and the Ferrari Enzo.
SECRET Pro-Detailing Tips: McLaren F1 GTR LT (138h detail)
This is one of the most intense detailing adventures I've ever had and I was privileged to work together with my detailing friends for the week. Kevin Brown, Dan ...
16x McLaren F1 GTR Insanely EPIC Exhaust Sound!
During the 73rd Members Meeting at the circuit of Goodwood, 16 (!) McLaren F1s gathered for some track action, a truly unbelievable sight to see and hear so ...
Check out the one and only McLaren F1GTR - up close and personal!
It was the coolest craziest most high- tech supercar of its generation, the McLaren F1 GTR is an icon, a dream car! I raced one at Le Mans in 1995 and finished ...
Road Legal McLaren F1 GTR Longtail in Action @ Spa-Francorchamps - Lovely Sounds!
During the Spa-Classic 2017 at Circuit Spa-Francorchamps I filmed this beautiful road legal McLaren F1 GTR Longtail in action on the track. This beauty is ...
On-board the McLaren F1 GTR - Nürburgring - 1996 BPR Global GT Endurance Series
http://cars.mclaren.com The McLaren 650S GT3 took the win at the Nürburgring round of the Blancpain Sprint Series this weekend. This time twenty years ago, ...
NICK MASON McLAREN F1 GTR at Goodwood 75MM
I have a new favorite, I think! This is probably the most beautiful McLaren F1 GTR I have seen. Nick Mason's (Pink Floyd drummer) definitely has a great taste in ...
MCLAREN F1 GTR REVS ON THE STREETS!!!
The holy grail of supercars, out on public roads! The Mclaren F1 GTR is probably one of my best finds in London, too bad our encounter was only a few moments ...
McLaren F1 GTR vs. CanAm rockets
Rennen "Trans-Atlantic Prototype Challenge" im Programm vom Spa Six Hours 2011. Ralf Kelleners im McLaren F1 GTR von 1997 steht zwar auf Pole Position ...
McLaren F1 GTR vs Koenigsegg CCX + acceleration sounds
We filmed the sound of this stunning McLaren F1 GTR accelerate during two separate runs at Vmax200 event 'Hypermax'. First run is against a Koenigsegg ...
McLaren F1 GTR
Music by Philip Glass: Koyaanisqatsi.
MCLAREN F1 GTR CRASH! (TWIC #69)
A McLaren F1 GTR crashed, more details on the McLaren BP23 project have been released, a Huracan crashed into a pile of garbage, and more! ▻Previous ...
McLaren F1 GTR Longtail Exhaust Sound! Start Ups & Accelerations
Subscribe! http://bit.ly/SubscribeToMarchettino - I have filmed a McLaren F1 GTR Longtail road spec around the circuit of SPA-Francorchamps. Video includes ...
McLaren F1 GTR PURE SOUND
Make sure to use headphones to fully enjoy! All McLaren F1 GTR are former racecars that have been converted for road-use: in this video you can hear these ...
McLaren F1 GTRs gather at Goodwood's 73rd Members' Meeting
http://cars.mclaren.com The 73rd Members' Meeting was a particularly special event for McLaren, as not only was our founder honoured with the inaugural ...
McLaren F1 GTR #01R - Accelerations and Flybys - Le Mans 1995 Winning Car
McLaren F1 GTR #01R, the overall winner of the 1995 Le Mans 24 Hours, raced by Lanzante Motorsport (Kokusai Kaihatsu Racing). Following the win, the car ...
Le Mans Memories: Part 1 - The Birth of the McLaren F1 GTR
The Le Mans Memories series is available at http://cars.mclaren.com/le-mans-memories In the first of our 'Le Mans Memories' video series, Ray Bellm ...
McLaren F1 GTR LongTail - Awesome Sound
McLaren F1 GTR LongTail - Awesome Sound.
McLaren F1 GTR Long Tail - Driving on Wet Mountain Road
With the BPR Global GT Series reformed into the FIA GT Championship in 1997, rules regarding the cars used in the premier GT1 class were altered.
McLaren P1 GTR vs McLaren F1 GTR (Imagenes Oficiales)
Este es un video mostrando a ambos super autos rodando en un circuito de competencias (Credito: McLaren) Sigueme en Facebook ...
On-board the McLaren F1 GTR - Anderstorp - 1996 BPR Global GT Endurance Series
This past weekend marked 20 years since the McLaren F1 GTR took part in the 4 Hours of Anderstorp, the fifth round of the BPR Global GT Series.
Sound comparison - BMW V12 LMR vs McLaren F1 GTR
BMW V12 LMR Engine: S70/3 60º V12 / 5990cc / 365.5 cu in Power: 580 bhp / 433 KW @ 6500 rpm Torque: 678 Nm / 500 ft lbs Weight: 900 kilo / 1984.2 lbs Top ...
Comentarios del auto Marca McLaren F1 GTR
Como califica el desempeño de este automóvil de la marca McLaren F1 GTR ?
Esta información es muy valiosa para aquellas personas que desean adquirir uno de estos; o simplemente para tener un antecedente de la calidad del auto.
Déjanos tus observaciones...
Puedes encontrar este artículo en los buscadores con los términos:
mclaren escudo
escudo de mclaren
mclaren f1 2011 ficha tecnica
escudo mclaren F1
mclaren f1 2012 ficha tecnica
ficha técnica McLaren F1 gtr
f1 ficha tecnica
f1 mclaren 2011 ficha tecnica de motor
También podría interesarte: